Tuesday, December 12, 2017
SU Celebrates Sea Gull Society Inductees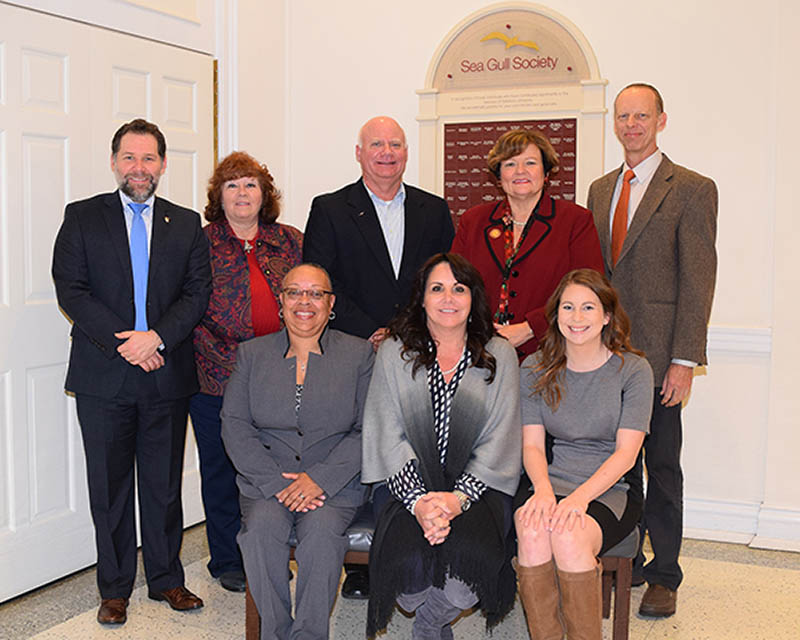 Salisbury University recently celebrated six new members of its Sea Gull Society, recognizing cumulative giving of more than $100,000.
The new inductees are Dave and Patsy Rommel; GEICO; Sysco Eastern Maryland; Pohanka of Salisbury, Inc.; the Hattie M. Strong Foundation; and the Levin H. Campbell Family.
Pictured, from left, are (back row) Jason Curtin, SU vice president for advancement; Robin Tanner of Hattie M. Strong Foundation; Peter Hanulak of Sysco; SU President Janet Dudley-Eshbach; and Dave Rommel; as well as (front row) Cookie Williams of Hattie M. Strong Foundation; Sandy Fitzgerald-Angello of Pohanka of Salisbury, and Ashley Branum of GEICO (front row).
For more information call 410-543-6030 or visit the SU website at www.salisbury.edu.