Friday, October 28, 2011
SU Celebrates National French Week November 4-13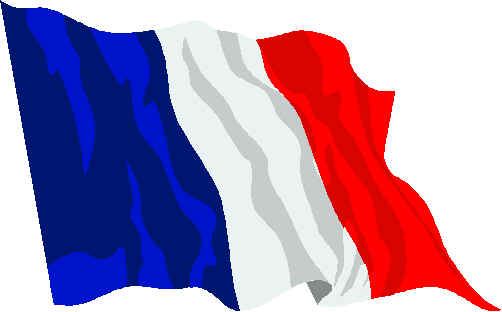 SALISBURY, MD---In recognition of National French Week, November 4-12, Salisbury University hosts a series of events including French food, films, good conversation and readings all dedicated to celebrating the rich culture of France.
Kicking off the week, La Société Française meets at Adam's Ribs on Route 13 in Fruitland from 4:30-5:30 p.m. Friday, November 4, for conversation with students, faculty and Francophone friends in the community. The event is for intermediate and advanced language levels.
A second French conversation group, Au Nid des Mouettes, welcoming all levels, is Monday, November 7, in the Teacher Education and Technology Center (TETC) third-floor lounge from 11 a.m.-noon.
On Tuesday, November 8, SU holds several French-inspired events starting with a reading of Antoine de St. Exupéry's classic The Little Prince from 11 a.m.-1 p.m. in the Pocomoke Room of the Guerrieri University Center. It will be read in English with select passages in French.
That evening, SU Dining Services presents its annual French Week Dinner, co-sponsored by the Office of Cultural Affairs. Diners may enjoy the music of Stereo Strings violinist Stephanie Meyers and musette accordion player Lou Capella. Admission is $10.88 for ages six and above, $6.60 for children age 5 and under.
Students will share their experiences from and answer questions about studying abroad in France, Quebec and Martinique during the presentation "Studying Abroad in the Francophone World" in TETC Room 155 from 7-8 p.m., also on Tuesday.
The film "Coco Before Chanel" will be shown in TETC Room 152 on Wednesday, November 9, at 7:30 p.m. Starring Audrey Tautou (of Amelie,) the French film (with English subtitles) tells the story of Coco Chanel's rise from obscure beginnings as a seamstress to the heights of the fashion world.
Concluding the celebration of French culture is a musical weekend: first "An Afternoon of French Music and Poetry" at 4 p.m. Saturday, November 12, in the Great Hall of Holloway Hall; then at 4 p.m. Sunday, November 13, a concert by The Baltimore Consort. The Consort explores early English, Scottish and French popular music, focusing on the relationship between folk and art song and dance.
Sponsored by the Department of Modern Languages and Intercultural Studies, admission to all events is free unless otherwise noted, and the public is invited.
For more information call 410-543-6341 or visit the SU Web site at www.salisbury.edu.