Monday, September 10, 2012
SU Celebrates Latino Heritage Month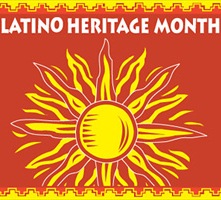 SALISBURY, MD---Salisbury University celebrates Latino Heritage Month in September and October.
Festivities begin with Salsa Night 7 p.m. Wednesday, September 19, in the Wicomico Room of the Guerrieri University Center. Those attending are encouraged to dress in salsa attire and enjoy free lessons.
SU's annual Hispanic Heritage Dinner is 4:30-7:30 p.m. Thursday, September 20, in the Commons. The menu includes locro de Argentina (stew with navy beans, chorizo and beef), Cuban chicken fricassee, seafood with brandy cream sauce and rice, black bean and cheese quesadillas, potatoes with chorizo, green beans with garlic and tomato, strawberry "mock"-a-ritas, crusty bread, tres leches cake, flan and rice pudding. Cost is $11.09, $6.73 for children ages 5 and under.
The quintet QuinTango offers a free tango class from 5-6 p.m., also Thursday, September 20, followed by a concert at 7 p.m., both in Holloway Hall Auditorium. Inspired by the Argentine orquesta típica — the classic tango orchestra of violins, bandoneons, bass and piano — QuinTango provides its own interpretations to this evocative music. The group has performed at the White House, Kennedy Center for the Performing Arts and Smithsonian Institution, among others.
A crash course in Latino culture is offered during "Latino Jeopardy" 7 p.m. Wednesday, September 26, in Teacher Education and Technology Center Room 152. Students and community members are invited to create their own maracas to the rhythm of Latin music during "Maracas and Music" 12:30 p.m. Thursday, October 4, in Red Square. Materials are provided.
SU's Institute for Public Affairs and Civic Engagement (PACE) holds a forum to educate voters on the Maryland Dream Act in advance of this November's referrendum on the issue 7 p.m. Wednesday, October 3, in the Wicomico Room of the Guerrieri University Center. Under the Dream Act, children of undocumented immigrants would be eligible for in-state tuition at Maryland's colleges and universities. PACE co-founder and SU professor of philosophy emeritus Fran Kane moderates.
Activities culminate with the presentation "Nicaragua: Surviving the Legacy of U.S. Policy" with photographer Paul Dix and Pamela Fitzpatrick 7 p.m. Tuesday, October 9, in Perdue Hall's Bennett Family Auditorium. The duo presents pictures and commentary from its recently published Spanish/English bilingual book of the same name. The publication includes "then and now" photos of 30 individuals and reflections on their lives during the revolution and struggle of the Contra War.
SU's Latino Heritage Month celebration is sponsored by the offices of the President, Cultural Affairs, Diversity and Multicultural Student Services; the History and Modern Languages and Intercultural Studies departments; the Organization of Latin American Students (OLAS) and University Dining Services.
Admission to all events is free unless otherwise noted, and the public is invited. For more information call 410-543-6271 or visit the SU Web site at www.salisbury.edu.