Wednesday, February 8, 2017
SU Celebrates Eastern Shore Trombone Day Tuesday, March 7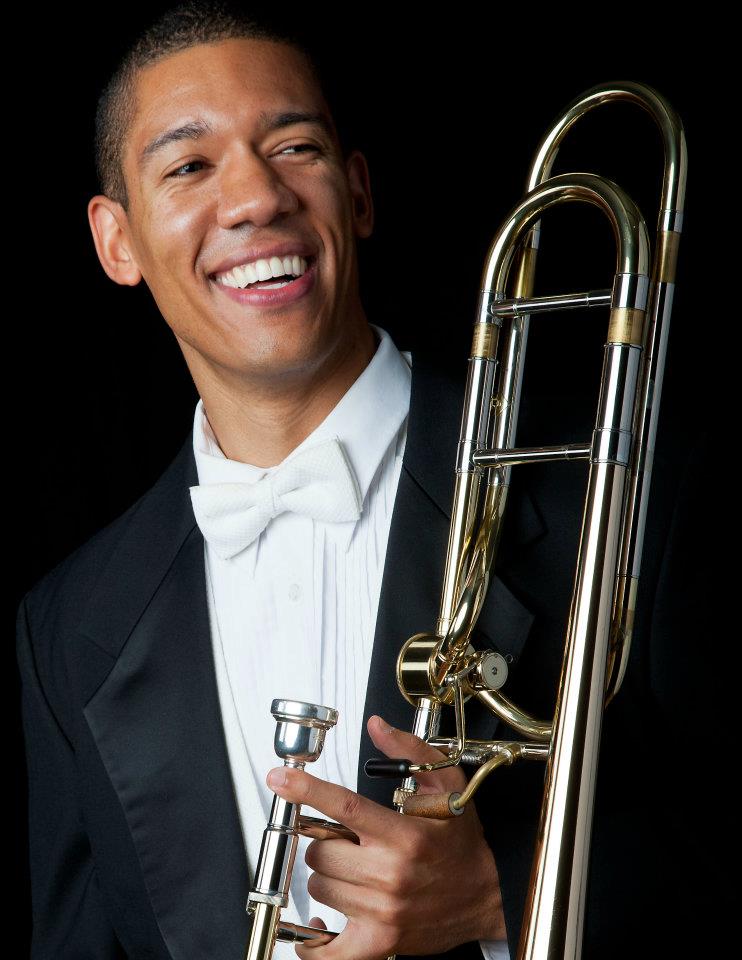 SALISBURY, MD---Metropolitan Opera Orchestra acting principal trombonist Weston Sprott is the guest performer during the third annual Salisbury University/University of Maryland Eastern Shore Trombone Day on Tuesday, March 7.

He performs with others from SU, UMES and the surrounding community at 7:30 p.m. in the Great Hall of Holloway Hall.

Sprott has toured as a soloist throughout the U.S., Europe, South Africa and Asia, including prestigious venues such as Carnegie Hall. He has played with orchestras including the New York Philharmonic, Atlanta Symphony, Philadelphia Orchestra, Oslo Philharmonic and Zurich Opera Philharmonia.

An advocate for diversity and inclusion in classical music, he has appeared in documentaries such as A Wayfarer's Journey: Listening to Mahler, Rittenhouse Square and, most recently, Some Kind of Spark, highlighting the impact of music education in the lives of students at the Julliard School's music advancement program. He received the Atlanta Symphony Talent Development Program Spire Award in recognition for his philanthropic spirit.

Sponsored by the SU Music, Theatre and Dance Department, and UMES Fine Arts Department, admission is free and the public is invited. For more information call 410-548-5588 or visit the SU website at www.salisbury.edu.