Friday, April 7, 2017
SU Celebrates Earth Week April 17-22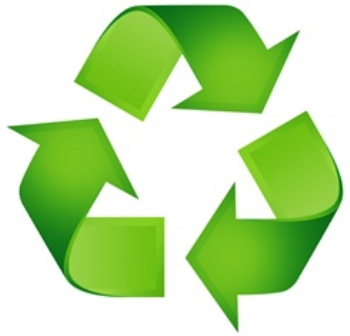 SALISBURY, MD---The Salisbury University Student Government Association (SGA) celebrates Earth Week with events on and off campus April 17-22.

All activities are in Red Square unless otherwise noted.

From 10 a.m.-2 p.m. Monday, April 17, the focus is on food: Students may enjoy do-it-yourself smoothies created with a bike-powered blender, as well as eggs and s'mores cooked in an open-air solar oven.

At 7 p.m. that evening, the SGA hosts a screening of the documentary Cowspiracy: the Sustainability Secret in Conway Hall Room 156. Filmmakers Kip Andersen and Keegan Kuhn take viewers on a journey through the world of animal agriculture, dubbed "the most destructive industry facing the planet today" by Anderson. Leonardo DiCaprio served as executive producer for the film.

On Tuesday, April 18, students and guests have the opportunity to enjoy music and art created by SU students from recycled materials from 10 a.m.-2 p.m. The students whose sculpture is deemed the best receives a Patagonia backpack.

That evening, at 7 p.m., the SGA hosts a panel on fossil fuel divestment in Henson Science Hall Room 243. Students, faculty and staff discuss current efforts and whether an official divestment policy would be right for SU.

Up to 200 students have the opportunity to pot their own plants 10 a.m.-2 p.m. Wednesday, April 19.

From 5-6 p.m. that evening, they may cheer on their peers during the second annual Iron Sea Gull cooking contest in the Commons. The winner receives a solar-powered speaker and phone charger, and his or her dish will be added to the menu of the Commons' Bistro for one night. Contestants should sign up at the SGA Office in the Guerrieri Student Union by Monday, April 10. Students attending will be entered into a raffle for prizes including $100 in SU Dining Dollars and a $50 SU Bookstore gift card.

The SGA's semi-annual Recycle Madness event returns from noon-4 p.m. Thursday, April 20. Students organizations compete to see which one can bring in the most recyclables by weight. The first-place organization receives $150, with $100 and $50 going to second and third, respectively. Emotional support dogs will be on hand to greet students from 1-3 p.m.

Students and staff help clean up the railroad tracks parallel to Route 13 near campus during a community trash pickup from noon-2 p.m. Friday, April 21, in an extension of the SGA's annual "Big Event" and "I Love Salisbury" cleanup days. Participants should meet at the Angle, in front of Henson Science Hall. Trash bags will be provided.

That evening, photos and descriptions of SU's Earth Week events, as well as recyclable art creations exhibited on campus earlier in the week, will be on display at SU's Plaza Gallery Building on the Salisbury Plaza during the Salisbury Arts & Entertainment District's monthly 3rd Friday celebration.

Saturday, April 22, is "Be the Difference" Day, during which students are encouraged to volunteer with the event of their choice. Some local options are listed at http://getconnected.unitedway4us.org/aem/general/event/?doc_id=3505.

Admission to all SU Earth Week activities is free and the public is invited. For more information call 410-548-4757 or visit the SU SGA website at www.salisburysga.com.