Monday, April 15, 2013
SU Celebrates Earth Week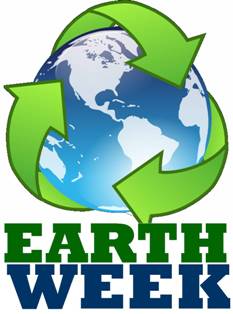 SALISBURY, MD---Salisbury University commemorates Earth Week with a series of special events including a film, expert speaker, recycling competition and festive celebration.
Activities begin Monday, April 22, during the Student Government Association's (SGA) annual Earth Day celebration from 11 a.m.-2 p.m. in Red Square. Student organizations and local vendors are expected to share environmental information, games, and arts and crafts.
During the celebration, environmental studies students share their experiences from a "One in Seven Billion" class project. During the assignment, as one of approximately seven billion people on Earth, students pledged to make a one-month change in behavior, then track what the savings in natural resources, energy or carbon output would be. Using that data, they extrapolated what a difference could be made if all residents on the planet made similar changes.
On Tuesday, April 23, the SGA screens the documentary YERT: Your Environmental Road Trip at 6:30 p.m. in Devilbiss Hall Room 123. The 2011 film follows three friends across America as they explore the United States over a year while participating in a series of eco-challenges. The award-winning documentary has been shown at film festivals throughout the U.S. and beyond. A discussion with director Ben Evans, who also is featured in the movie, follows.
The SGA's Recycle Madness returns Wednesday, April 24. The popular event, held annually in Red Square, promotes recycling on campus. Students are encouraged to bring clean aluminum cans, glass bottles, plastic, cardboard, paper and tin to the collection site between 11 a.m. and 3 p.m. Those bringing at least three pounds of acceptable materials will receive a prize.
Registered student organizations (RSOs) bringing in at least 50 pounds of acceptable materials for Recycle Madness and have one member volunteering for the duration of the event receive participation credit. The RSO that provides the largest amount of recyclable material receives $100 ($50 for second place).
That evening, Dr. David Goshorn, director of the Maryland Department of Natural Resources' Office for a Sustainable Future, discusses "Building Resilience to Climate Change: State of Maryland Policy and Practice. Sponsored by the SU Smart Growth Club and Wicomico Environmental Trust, his talk is 6 p.m. Wednesday, April 24, in Henson Science Hall Room 103.
Throughout the week, SU environmental studies students display a series of water bottle sculptures, hanging from trees outside Henson Science Hall. The installation includes messages about water bottle use and pollution.
On Friday, April 26, the Environmental Studies Department sells T-shirts designed by student Steve Rogers to tie-dye during its inaugural picnic. Shirts are $12 each.
Admission to all Earth Week events is free and the public is invited. For more information call 410-543-6030 or visit the SU Web site at www.salisbury.edu.