Wednesday, January 24, 2018
SU Celebrates African American History Month With Keynote Speaker Dr. Clara Small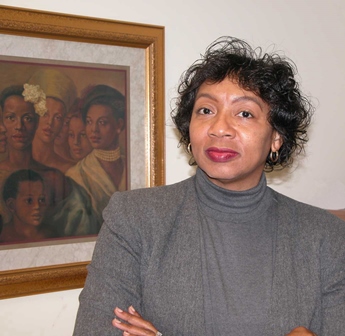 SALISBURY, MD---Dr. Clara Small, Salisbury University professor emerita of history, keynotes the University's 2018 African American History Month celebration, "SU is Us," 7 p.m. Thursday, February 8, in Perdue Hall's Bennett Family Auditorium (Room 156).
Her presentation, "A Proud History: Delmarva's Colored Civil War Troops," and this year's celebration reflect on the national African American History Month theme, "African Americans in Times of War."
Small is the author of two books about Eastern Shore African Americans who served in the Civil War: Men of Color to Arms! Manumitted Slaves and Free Blacks from the Lower Eastern Shore of Maryland Who Served in the Civil War (with the Rev. David Briddell) and They Wore Blue and Their Hearts Were Loyal: the United States Colored Troops of Dorchester County, Maryland (with Teresa Neild).
Together, the volumes chronicle over 1,800 slaves and free African Americans who served in the Union Army, including their names, ranks, and dates of enlistment, discharge, desertion or death.
Having taught some 36 years in SU's History Department, Small is a well-known researcher and speaker about African American history on the Delmarva Peninsula. She has written three additional books: A Reality Check: Brief Biographies of African Americans on Delmarva and two volumes of Compass Points: Profiles and Biographies of African Americans from the Delmarva Peninsula.
Small has received many community accolades for her work in preserving African American history. These have included the Harriet Ross Tubman Lifetime Achievement Award, the Community Foundation of the Eastern Shore's Frank H. Morris Humanitarian Award and the Lower Eastern Shore Heritage Council's Tee O'Connor Heritage Professional Award, among others.
In addition, during her time at SU, she was honored with the University System of Maryland's highest faculty honor, the Regents' Faculty Award for Excellence, for public service. Recently she was inducted into the Hall of Fame for the Pi Gamma Mu international social sciences honor society.
Sponsored by SU's Fulton Public Humanities Program Multicultural Student Services Office, History Department and Edward H. Nabb Research Center for Delmarva History and Culture, admission is free and the public is invited.
For more information call 410-548-3836 or visit the SU website at www.salisbury.edu.