Wednesday, March 26, 2014
SU CRU, GAiN Partner to Prepare 40,000 Meals for Refugees in Syria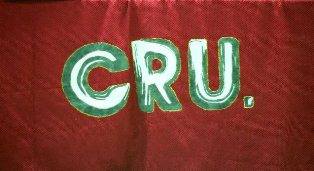 SALISBURY, MD---On an average day, Salisbury University's Commons dining hall prepares about 6,000 meals.
In just 90 minutes, SU's chapter of CRU (formerly Campus Crusade for Christ) recently prepared over 40,000.
In partnership with the Global Aid Network (GAiN), CRU leaders recruited some 260 students and community members to pack 40,896 individual meals of beans and rice for refugees in Syria. The 300 boxes packed will feed as many families for approximately one month.
"We, as people and the community, wanted to do something together," said Luke Sohl, SU CRU president. "It was exciting to bring members of the campus together, regardless of faith."
Salisbury Bible Fellowship, located near the University, donated space for the event, providing easy access for students.
"There was a lot of energy in the room," said CRU member Ashley Daniels, noting that having teams ring a bell each time they packed a full box added to the celebratory feel.
GAiN will deliver the boxes to relief areas that provide services for the refugees. CRU will pick up the $10,000 tab for the food — approximately 25 cents per serving.
Pre-event fundraising efforts brought in about half that amount. CRU is seeking donations to cover the balance, due Tuesday, April 8. To support the project, visit the organization's contribution website at https://give.cru.org/0802388.
"Forty thousand meals obviously won't feed the entire world, but it's a start," said Sohl. "It's definitely something we'd like to see everybody get behind."
For more information call 410-543-6030 or visit the SU website at www.salisbury.edu.