Tuesday, November 17, 2015
SU Art Galleries presents 'DarkGlass' Novemeber 20-December 18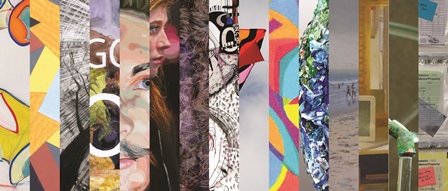 SALISBURY, MD---Salisbury University Art Galleries presents "DarkGlass," a solo exhibition by Alice Pixley Young, from November 20-December 18 at its Downtown Campus.

A reception is 5-7 p.m. November 20 during the Salisbury Arts & Entertainment District's monthly 3rd Friday celebration.

The exhibition centers on themes of the forest and the domestic as iconic spaces where viewers project the fears and beliefs of their collective unconscious. In it, Young recalls historical instruments of viewing, including peepholes, hand mirrors, picture frames and the Claude Glass, a black-tinted mirror used by 19th-century Hudson River School artists as a framing device to create idealized, picturesque landscapes. The result is the creating of a presence both soothing and alarming, nostalgic and cryptic.

Young has exhibited throughout the United States, predominately in the Midwest. She is a graduate of the Ringling College of Design (FL); University of Maryland, College Park; and Art Academy of Cincinnati.

Gallery hours are noon-5 p.m. Wednesday-Friday, noon-4 p.m. Saturdays. Sponsored by SU Art Galleries, admission is free and the public is invited.

For more information call 410-548-2547 or visit the SU Art Galleries website at www.salisbury.edu/universitygalleries.