Wednesday, July 22, 2015
SU Art Galleries Presents 'It's Fine' August 12-October 17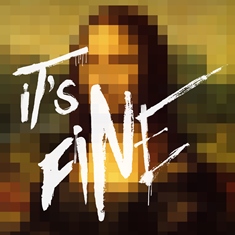 SALISBURY, MD---Salisbury University graphic design alumni Sarah O'Malley, Cory Parks, Andy Smith and Luke Sohl showcase their works during the exhibit "It's Fine" August 12-October 17 at the SU Art Galleries Downtown Campus.

An artist lecture is 5:30 p.m. Thursday, September 10. A reception is 5-7 p.m. September 18 during the Salisbury Arts & Entertainment District's monthly 3rd Friday celebration.

The exhibit represents an experiment in pushing boundaries, blurring the dividing line between "graphic" and "fine" art. The artists believe that the heart of each discipline pumps the same "blood" of process and passion, and hope to challenge the audience's understanding of graphic design.

Gallery hours are noon-5 p.m. Wednesday-Friday, noon-4 p.m. Saturdays. Sponsored by SU Art Galleries, admission is free and the public is invited.

For more information call 410-548-2547 or visit the SU Art Galleries website at www.salisbury.edu/universitygalleries.