Thursday, October 19, 2017
SU Art Galleries Hosts 'Discovering Women's Voices Through Labor, Leisure and Art' Lecture Oct. 20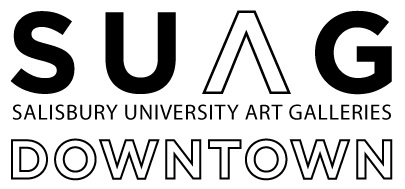 SALISBURY, MD---Dr. Cynthia Byrd, executive director of the Julia A. Purnell Museum in Snow Hill, MD, discusses "Text and Textiles: Discovering Women's Voices Through Labor, Leisure and Art" 4 p.m. Friday, October 20, at the SU Art Galleries Downtown (SUAGD).

The gallery will remain open with extended hours that evening as part of the Salisbury Arts & Entertainment Committee's monthly 3rd Friday celebration. Byrd's presentation is in connection with the traveling Smithsonian exhibit "The Way We Worked," on display at the gallery through Friday, November 3.

Drawing from photographs and objects at the National Archives and SU's Edward H. Nabb Research Center for Delmarva History and Culture, the exhibit traces the changes that have affected the workforce and work environments in the past 150 years.

Regular SUAGD hours are 12-7 p.m. Tuesday–Thursday, noon-4 p.m. Fridays and Saturdays. Admission is free and the public is invited. For more information call 410-548-2547 or visit the SU Art Galleries website at www.salisbury.edu/universitygalleries.