Thursday, February 25, 2016
SU Art Galleries Celebrates 'Being Her Now' Exhibit with Performances and Party Thursday, March 3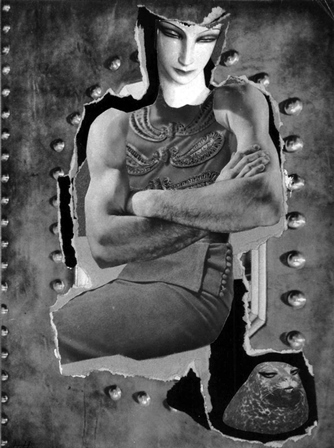 SALISBURY, MD---Salisbury University Art Galleries celebrates the exhibit "Being Her Now," with performances and a party 5-8 p.m. Thursday, March 3, in Fulton Hall Room 111, the University Gallery and Fulton Hall Lobby.

A reception, with food and cash bar, takes place in the lobby.

Performance artists from across the country include Ayana Evans of New York; Liss LaFleur of Denton, TX; Lara Nguyen of Ashville, NC; and Ursula Scherrer, a Swiss artist currently living and working in New York. Philadelphia band Vita and the Woolf provides live music.

Evans presents "I Carry You and You Carry Me," a participatory work that explores friendship. The intimacy of touch, vulnerability of trust and physical struggle required to complete the task at hand forces participants to quickly move past small talk to a deeper connection.

LaFleur showcases "HEROINES," a participatory re-envisioning of surrealist artist Claude Cahun's 1925 text Héroïnes: Regarding the Psychology of Certain Female Figures from Classic Literature. Written in sections from 1920-1925 and never performed, this series of 15 monologues from Eve to the Virgin Mary and Cinderella represents a polyvocal multiplicity of self.

Nguyen teaches a lesson about sustenance, learned from her mother, in her performance piece, "Grapefruit."

Scherrer presents, "un-wrapped," a continuation of "wrapped," a performance first shown in 2014 in Guangzhou, China. During "Wrapped," the artist stood completely motionless on a village square, wrapped in cloth, for one hour with the eyes closed, then for an hour with her eyes open.

Vita and the Woolf, founded by Jennifer Pague, performs electronic soul pop. The band's name was affectionately inspired by the love relationship between novelists Vita Sackville West and Virginia Woolf.

Sponsored by SU Art Galleries, The Fulton School of Liberal Arts and the SU Public Humanites Council, admission is free and the public is invited. Some content may not be suitable for young audiences.

For more information call 410-548-2547 or visit the SU Art Galleries website at www.salisbury.edu/universitygalleries.