Friday, August 25, 2006
SU Art Faculty Exhibit Works September 1 through 24
SALISBURY, MD---Members of Salisbury University's Art Department showcase their talents in the exhibit "Recent Works by the SU Art Faculty" September 1-24 at the University Gallery of Fulton Hall.
Department of Music faculty join in the celebration with a concert in Fulton Hall Room 112 during the show's reception 6:30-8 p.m. Friday, September 15.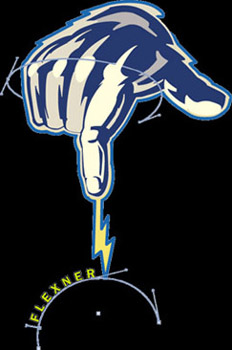 The exhibit features paintings, sculpture, ceramics, photography, mixed media and digital prints. Special emphasis is given to modernist trends and the integration of contemporary ideas with tradition and non-traditional media. Participating faculty artists include Jeanne Anderton, Gary Brotman, Edward Brown, Marie Cavallaro, Alison Chism, Paul Flexner, Carl Goldhagen, James Hill, Marjorie Hill, Jinchul Kim, Sally Molenda, Pamela Olszewski, Dean Peterson, Brooke Rogers, Nicole Schneider and Clytie Taylor.
Gallery hours are 10 a.m.-4 p.m. Tuesday-Friday and from noon-4 p.m. Saturday-Sunday, closed Mondays and holidays. Sponsored by University Galleries and the Fulton School of Liberal Arts, the exhibit and opening reception are free and the public is invited.
For more information call 410-548-2547 or visit the SU Web site at www.salisbury.edu.