Monday, October 15, 2007
SU Alumna Wins $12,000 Prize for Relationship Research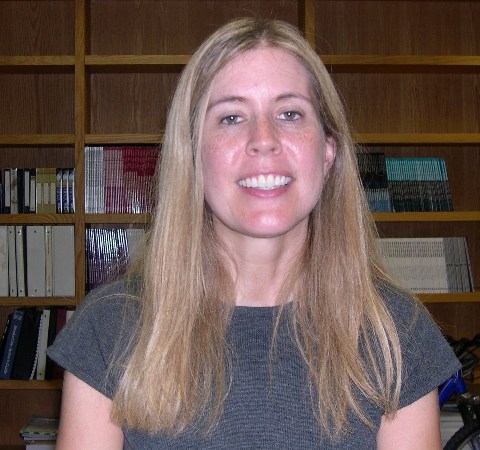 SALISBURY, MD---When it comes to relationships, those who live by the old Bill Withers tune "Lean on Me" may be on to something, according to recent award-winning research by Dr. Brooke Feeney, an Salisbury University alumna.
Examining a phenomenon she calls the "dependency paradox," Feeney ('91) won the $12,000 top prize at the inaugural Mind Gym Academic Awards in London, Europe's largest award for applied psychology.
Selected from entries around the world, Feeney's study showed that people can cultivate a greater sense of independence in their relationship partners by providing support and accepting dependence when needed. Over time, the partner grows more independent and willing to take healthy risks, knowing they have someone to rely on for encouragement. Mind Gym launched the prize to encourage pioneering, scientifically rigorous and engaging studies.
An associate professor of psychology at Carnegie Mellon University, Feeney studied 280 couples from the community over a year. She collected surveys, questionnaires and unobtrusive videotapes of their interactions in her lab, which is set up like a living room, complete with sofas, bookshelves and a coffee table. Published in the Journal of Personality and Social Psychology in February, the study found that people can function more autonomously when their dependency needs are supported.
"The acceptance of a relationship partner's dependency needs provides the partner with a secure home base from which to go out and explore, accept challenges, learn, discover, and accomplish goals," Feeney said. She added that the research may be useful to therapists in efforts to help people become more optimally functioning individuals, to couples and families who may improve relationships by becoming more mindful of the impact of their behavior on one another, and even to organizations that may become more successful by providing a supportive environment in which employees can meet goals.
Originally an English major, Feeney said she initially became interested psychology after taking an introductory class at SU with Dr. Natalie Hopson. "She was a great instructor and the content of what we were reading and learning was so interesting to me; it quickly became my favorite class," Feeney said.
Feeney assisted with her first research project as an undergraduate at SU. "We coded videotapes of kids interacting with their mothers," she said. "A lot of what I do now still involves examining behavioral interactions between close relationship partners."
After graduating from Salisbury University with a bachelor's degree in psychology, Feeney earned her master's degree in psychology at the College of William and Mary in 1993, and her Ph.D. in social psychology from SUNY Buffalo in 1999. After completing a post-doctoral fellowship at the University of Maryland, she became a faculty member at Carnegie Mellon University, where she conducts research on interpersonal relations and teaches courses in social psychology.
For more information call 410-543-6030 or visit the SU Web site at www.salisbury.edu.