Tuesday, June 14, 2016
SU Alumna Follows in Great-Grandmother's Footsteps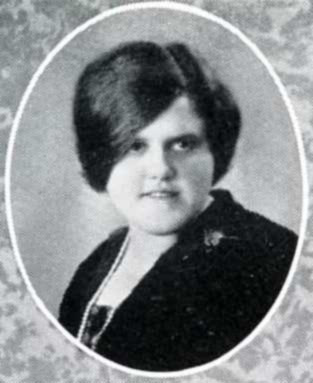 SALISBURY, MD---As a member of Salisbury University's second graduating class, Bertha Pilchard of Pocomoke City, MD, earned her degree in education in 1927.

As a member of the institution's 90th–year class, Pilchard's great-granddaughter, Rachel Allman of Snow Hill, MD, earned hers last month, graduating summa cum laude with a B.S. in elementary education.

"This is quite an accomplishment," said Allman's mother, Sharon Taylor Allman, who shared the family's story with SU. "Rachel possesses the same character traits as her great-grandmother to become a successful teacher — independence, intelligence, compassion for others and passion for teaching. The outstanding education Rachel has received from SU will enable her to pursue her professional goals."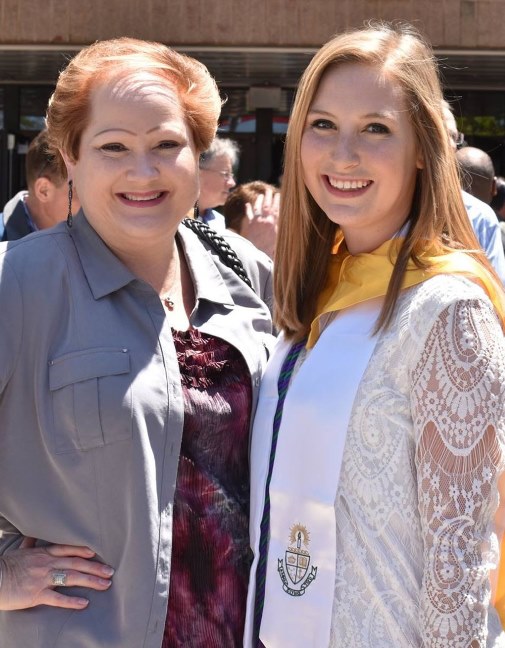 While it is not uncommon for members of the same family to attend SU, the span of nearly nine decades between graduates makes Allman's family more unique.

"SU enjoys a remarkable legacy of graduates from multiple generations of one family," said SU President Janet Dudley-Eshbach. "The Pilchard/Allman clan is a clear example of this heritage."

The Class of 1927's 68 members were the first to spend their entire undergraduate careers — then just two years — at the University, known at the time as Salisbury Normal School. Their predecessors had attended other schools, transferring to Salisbury upon its opening in 1925.

During her time at SU, Pilchard was a member of the Baglean Dramatic Club. She also was part of the unofficial student organization Unshorned. Its members vowed not to cut their long hair as a protest of the "decadence" of the Charleston era, exemplified by the popular bob-cut for ladies.

After graduation, she taught school in Taneytown, MD, before marrying her husband, Roy Mason, in 1931 and relocating to Worcester County. There, she continued to teach music and was a well-known pianist and organist. She died in 1977.

Allman, one of 1,688 members of this spring's graduating class, was a member of the Phi Eta Sigma national freshman honor society and Alpha Sigma Tau sorority, and a Dean's List Student. She is engaged to SU alumnus Mark Deao '11 and plans to begin her teaching career this fall in Wicomico County.

"It has been my dream since I was a little girl to teach children the joys of learning," she said.

Following the Commencement ceremony, Allman celebrated with her family, including her grandmother (Pilchard's daughter) Norma Lee Taylor, 81.

Tucked inside Pilchard's old yearbooks, Sharon Allman recently found some letters from Pilchard's mother, encouraging her to "represent your family well" and "don't forget the reason you are there is to study hard" — the same advice she and Taylor gave Allman during her time at SU.

They hope she will pass it on to the family's next generation when the time comes.

Pictured (top) is Bertha Pilchard in her Evergreen yearbook photo. Also pictured (from left) is Sharon Taylor Allman and Rachel Allman.

For more information call 410-543-6030 or visit the SU website at www.salisbury.edu.