Monday, November 9, 2015
SU Again Named Among Nation's Top Collegiate Arboreta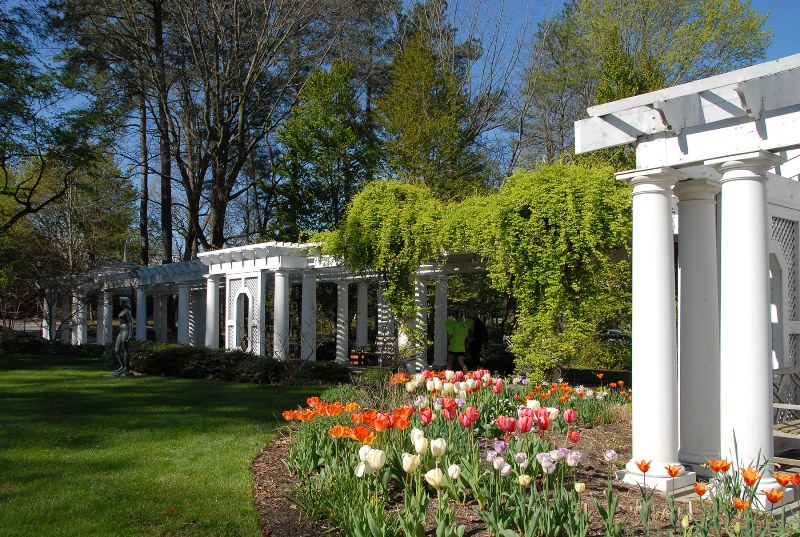 SALISBURY, MD---For the second time this year, a national website has ranked Salisbury University among the nation's top collegiate arboreta.
Best College Reviews.com recently listed SU at No. 20 among "The 50 Most Beautiful College Arboretums" in the nation. The accolade came just months after Best Colleges Online.org named SU one of the "50 Most Amazing University Botanical Gardens and Arboretums in the U.S."
The 145-acre Salisbury campus achieved national arboretum status in 1988.
"The Salisbury University Arboretum in an integral part of campus life," said Best College Reviews.com. "There are over 2,000 plant species, and plants are continuously being added, expanding the collection with indigenous and exotic plants.
"The Arboretum is also notable for its collection of figurative sculpture. [It] is not only a tranquil natural environment, but it is also a place for the scientific study and public display of various species of woody and herbaceous plants."
The website ranked colleges based on the size and age of the arboretum, size of the plant collection, opportunities presented to students, and community connection.
SU is the only Maryland institution on the list, coming in ahead of other universities including Yale, Rutgers and Ohio State.
For more information call 410-543-6030 or visit the SU website at www.salisbury.edu.