Wednesday, April 18, 2012
SU Again Named Among Nation's Greenest Colleges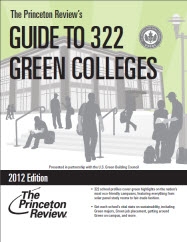 SALISBURY, MD---For the third consecutive year, The Princeton Review, in partnership with the U.S. Green Building Council (USGBC), has named Salisbury University one of the nation's most environmentally responsible colleges.

The University is featured in the Guide to 322 Green Colleges, which highlights impressive environmental and sustainability programs at campuses across the country.

"I am honored that The Princeton Review again recognized Salisbury University for our strong commitment to sustainability," said SU President Janet Dudley-Eshbach. "This dedication is reflected in our academic offerings, including a thriving environmental studies program, and ongoing efforts to find innovative approaches to operate more efficiently and effectively. I'm grateful for the unwavering support of SU students, faculty and staff in making our campus more sustainable."

Published just in time to commemorate Earth Day on Sunday, April 22, the guide is based on a survey of hundreds of colleges nationwide. Questions explore institutional commitment to areas including LEED building certifications, environmental studies programs, alternative transportation, recycling and conservation programs, and more.

The 322 colleges in the guide were selected based on "green rating" scores from summer 2011 online profiles and annual guidebooks. SU's rating was 86, on a scale of 60-99.

"We are pleased to make this free resource available to all students seeking to attend colleges that practice, teach and support environmentally-responsible choices ... we highly recommend the terrific schools in this book," said Robert Franek, The Princeton Review's senior vice president of publishing.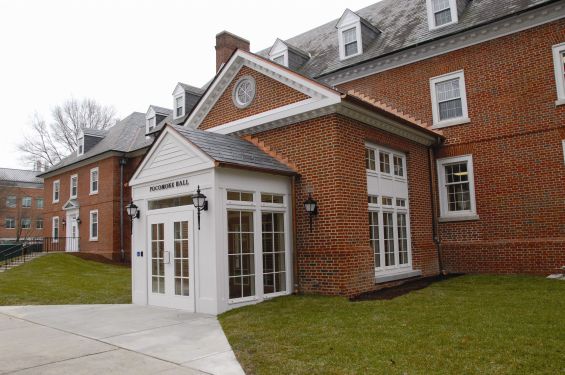 In 2008, SU's Teacher Education and Technology Center became the first LEED-certified new construction project on the Eastern Shore, earning Silver status. Since then, the new Sea Gull Square apartment-retail complex has earned Silver and renovated Pocomoke Hall earned Gold.
Other recent initiatives include a Dining Services partnership with Delaware-based Blue Hen Organics to defer about nine tons of food waste from local landfills weekly. At Blue Hen's composting facility, waste is compressed into fertilizer pellets for area farmers and SU's greenhouse.
To download the Guide to 322 Green Colleges visit www.princetonreview.com/green-guide. For more information call 410-543-6030 or visit www.salisbury.edu.