Friday, May 14, 2010
SSO Offers 'Musical Tour of Europe' Saturday, May 15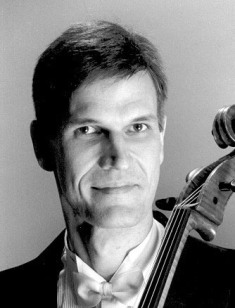 SALISBURY, MD---Dr. Jeffrey Schoyen, musical director and conductor of the Salisbury Symphony Orchestra at Salisbury University, takes listeners on a "Musical Tour of Europe" during the SSO's annual spring concert, 7:30 p.m. Saturday, May 15, in Holloway Hall Auditorium.
A pre-concert talk by Public Radio Delmarva's Bill Bukowski is 6:30 p.m. in the Great Hall of Holloway Hall. His talk is free with admission to the concert.
During the performance, Schoyen steps away from the podium to join his fellow musicians in a performance of Haydn's Cello Concert in C Major while Lee Knier, conductor of the Salisbury Pops, guest conducts.
SU provides free shuttle service for those attending the concert. Shuttles will run from the Guerrieri University Center parking lot off Dogwood Drive to Holloway Hall from 6:30-7:30 p.m. and return following the concert.
Admission is $20, $15 for seniors, $5 for children 12 and under. A reception for patrons follows in the Social Room of Holloway Hall. The performance is part of SU's "Salisbury Soloists Shine" spring music festival.
For tickets visit www.salisburysymphonyorchestra.org. For more information call 410-548-5587.