Wednesday, October 10, 2012
SGA Seeks Job Sites for 'I Love Salisbury' Oct. 27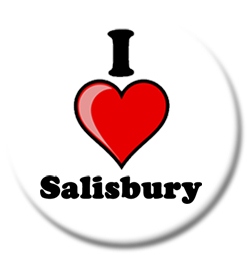 SALISBURY, MD---Some 300 Salisbury University students are expected to help clean up public, private and non-profit properties during the fifth annual "I Love Salisbury" event Saturday, October 27.
Students gather in Red Square to pick up supplies at 10 a.m. They then report to cleanup sites through 3 p.m. SU's Student Government Association (SGA) sponsors the event.
"At this event, students will help out with simple yard work, such as raking leaves, cleaning, sweeping and trimming hedges, etc.," said Samantha Langdon, SGA vice president of external affairs. "We are asking that students and participating community members work together, have conversation and get to know one another."
Individuals and non-profits seeking assistance should fill out an online request form at www.salisbury.edu/campusgov/sga/signups.htm by Monday, October 15.
For more information call 410-548-5757 or e-mail Langdon at sgavpofea@salsibury.edu.