Friday, May 30, 2014
SBTDC's Loeffler Earns SBA District Director's Unsung Hero Award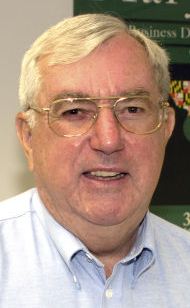 SALISBURY, MD---The U.S. Small Business Administration's Baltimore District Office recently honored Richard Loeffler, counselor with the Maryland Small Business and Technology Development Center, affiliated with Salisbury University's Franklin P. Perdue School of Business, with the District Director's Unsung Hero Award.

"I've selected Rich for this award because he really knows the Shore and its unique business community," said District Director Steve Umberger. "He has longstanding relationships with many of his clients; he's been with them from day one helping with the business plan on through to expansions. He's the last one to seek recognition for the assistance he provides, but it's truly deserved."

The SBA holds the annual awards presentation to recognize outstanding small business owners and their advocates.

For more information call 410-548-4419 or visit the SBTDC website at www.salisbury.edu/sbtdc.