Friday, June 8, 2007
Rush and Public Radio Delmarva Win CAPBA Broadcasting Awards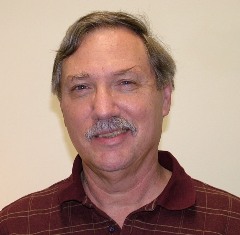 SALISBURY, MD---From stories about immigration to environmental issues on Delmarva, Don Rush, news director for Public Radio Delmarva, has captured the attention of listeners ¯ and the Chesapeake Associated Press Broadcasters Association (CAPBA).
He recently earned praise for his reporting on stories that won Public Radio Delmarva three of CAPBA's annual radio and television news awards, for the third year in a row. The awards were presented at the organization's annual convention, held during June in Ocean City, MD.
"Don is a consummate professional, with more than 30 years of radio experience," said Bruce Blanchard, interim general manager at Public Radio Delmarva. "To know that for the third year in a row he's been recognized by the AP for his outstanding work is very gratifying. His reporting has helped put a true face on the news here at Public Radio Delmarva and we're very proud of him."
This year, Rush's exceptional reporting for WSCL 89.5 FM and WSDL 90.7 FM was recognized among other non-metro radio stations in three categories.
A story about an immigration protest in Delaware won Outstanding Use of Natural Sound for its seamless mixture of chants, bullhorns and Spanish language translations that made listeners feel as if they were part of the protest.
Coverage of the development proposal for Blackwater National Wildlife Refuge won Outstanding Feature or Human Interest Story. Judges said it demonstrated excellent writing and extensive research.
A three-part series garnered the third award, Outstanding Documentary or In-depth Reporting, which is now Rush's ninth from the CAPBA. Titled "Undocumented on Delmarva," the series chronicled the local immigrant experience and explored the multi-faceted impact of growing population on the region. For this story, Rush was recognized along with Charito Calvachi-Mateyko for her translation and reporting assistance.
"The recognition is gratifying, because these stories in particular touch on issues that most dramatically effect Delmarva," Rush said. "In producing the pieces on the growing immigrant population on the peninsula, the assistance from Charito was invaluable. We look forward to continuing this kind of coverage of issues important to the people of Delmarva."
In 2003, Rush joined Public Radio Delmarva, which operates WSCL and WSDL from Salisbury University. For more information call 410-543-6895 or visit the Public Radio Delmarva Web site at www.publicradiodelmarva.net.