Wednesday, September 30, 2015
Royal Conservatory Music Development Program Registration Available Through Oct. 14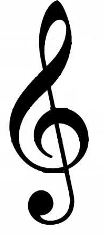 SALISBURY, MD---The Royal Conservatory Music Development Program, hosted by Salisbury University's Music, Theatre and Dance Department, provides a national standard and sequenced program for musical studies from beginner through advanced levels.

The only model of its kind on the Eastern Shore, the program holds two assessments each year, in late fall and late spring. The practical (performance) assessments evaluate students' musical development in three to five pieces and one or two etudes focusing on an aspect of performance skill and technical skills such as scales, chords and arpeggios. The next performance assessment is scheduled Saturday, December 5, in Fulton Hall Room 112.

The Salisbury Wicomico Arts Council hosts academic assessments to evaluate theoretical knowledges of music at its office, 104 A Poplar Hill Ave., on Saturday, December 12. The academic assessment is a one-hour written test, administered in a classroom setting.

Online registration for both is available through Wednesday, October 14, at the program's website, www.musicdevelopmentprogram.org.

The model also includes an evaluation of musicianship skill through aural identification of intervals, chord qualities, cadences and ear-to-hand playbacks of rhythms and melodies. A demonstration of rhythmic reading and sight playing ability complete the assessment. Available syllabi may be found on the program's website.

Participants may perform in any instrument, including voice. Assessments result in one of four graduations: First Class with Distinction, First Class Honors, Honors and Pass. Certificates of achievement are awarded to all students upon successful completion of an assessment. Certificates of excellence are awarded to those who receive the highest marks for the practical assessment level in each state's assessment center.

The program is adjudicated by a professional body of teachers and performers from across North America who are specialists in one or more areas represented in the program of study. Adjudicators undergo a competitive admissions process and must meet a minimum qualifying standard.

For more information about the program, or to register, contact Luba Paskova at 443-365-0743 or email lapaskova@salisbury.edu.