Wednesday, December 6, 2017
Respiratory Therapy is Nation's Top Producer of Baccalaureate Grads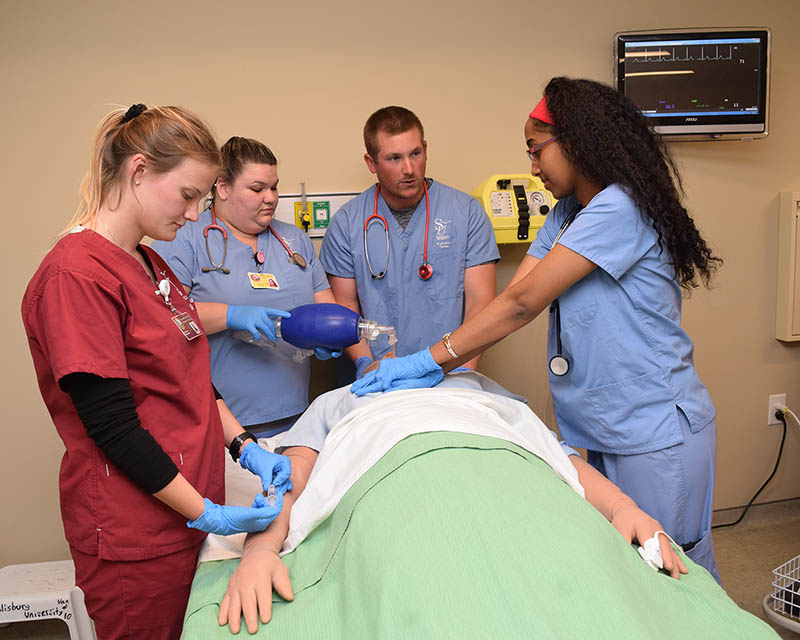 SALISBURY, MD---Salisbury University's respiratory therapy program produces the highest number of baccalaureate-prepared graduates in the nation.

That's according to recently released outcomes data from the Commission on Accreditation for Respiratory Care (CoARC).

From 2013-2015, SU graduated some 92 total students with a B.S. in respiratory therapy, topping campuses including Texas State University, Georgia State University and The Ohio State University.

The data comes from CoARC's 2016 Annual Report of Current Status for Entry in Respiratory Care Professional Practice Programs, which provides a three-year snapshot of all programs in the nation. SU's high totals are compared to other baccalaureate programs.

"The current emphasis of the American Association for Respiratory Care is to move toward requiring a baccalaureate degree to enter into the profession of respiratory care," said Dr. Robert Joyner, associate dean of SU's Richard A. Henson School of Science and Technology and director of SU's respiratory therapy program.

"Salisbury's program is nicely poised to support this and, in doing so, provides excellent career opportunities for students."

One graduate recently told Joyner: "Looking back, I realize now how lucky I was to be given the opportunity to be a part of the respiratory program. SU brought the best out of me as a student and I accredit my success to the professors."

SU offers Maryland's only baccalaureate in respiratory therapy. For more information, call 410-543-6030 or visit the SU website at www.salisbury.edu.