Monday, February 29, 2016
Registration for Egan's Mentoring Circles at SU Open Through March 24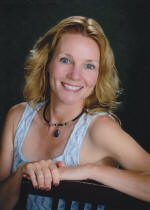 SALISBURY, MD---According to a study by faculty at Massey University in New Zealand, some people are motivated to reach higher goals if they are strongly encouraged by others, understand their value to the organization and are convinced they are ready to advance.

As a result, the university created mentor circles, through which peers could motivate each other, uphold the institution's mission and encourage leadership confidence. Soon, a similar support system will be available to professionals in Wicomico County through Salisbury Mentoring Circles.

Organized by Dr. Chrys Egan of Salisbury University's Communication Arts Department and Laurel Heflin of the Business, Economic and Community Outreach Network (BEACON) in SU's Franklin P. Perdue School of Business, the first round of circles is expected to be established in early April.

Egan has collaborated with one of the Massey study's authors, Dr. Marianne Tremaine, on national leadership work through the International Leadership Association (ILA) and its Women and Leadership Affinity Group, and Gender in Management: An International Journal. Both have academic expertise on women and leadership.

Tremaine served as an international visiting professor at SU in 2014. She and Egan collected data on gender and academic rank and conducted literature reviews at SU, presenting their preliminary findings, "Building Self-Perceptions of Leadership Potential: The Influence of Role Models and Mentors on Academic Women's Career Aspirations" at the Advancing Theories of Women in Leadership Colloquium at Utah Valley University.

This spring, Egan earned a research sabbatical to redesign the Massey mentor circles program for use in Salisbury, with Heflin and Dr. Sarah Guy, associate director of BEACON.

While in New Zealand, she also met with members of the national Ministry for Women and representatives at the U.S. Embassy, as well as nine SU education majors studying and teaching abroad there.

In May, she expects to release a new, co-authored theoretical model of diverse leadership in Advancing Women and Leadership: Moving the Needle Through Applied Theory Building through the ILA's Women and Leadership Book Series. She, Heflin and Guy also are scheduled to present the results of the Salisbury mentor circles at the ILA's annual conference in Atlanta later this year.

Five to seven area professionals are sought to participate in each circle. Previous groups have helped members work toward promotion, publication, employee accountability, team building, community outreach and more. Each circle sets its own meeting schedule and output expectations.

The deadline to register for the first round of circles is Thursday, March 24. To sign up, or for more information, contact Egan at cnegan@salisbury.edu or Heflin at dlheflin23@gmail.com.