Tuesday, March 13, 2012
Registration Open for Science Camp@SU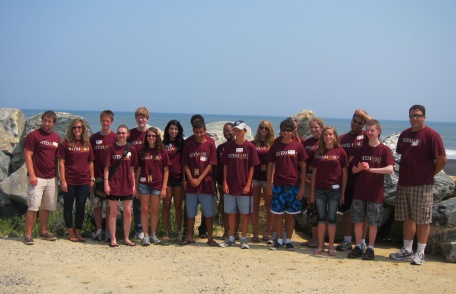 SALISBURY, MD---Know a high school student who may be interested in a career in science, mathematics, engineering or technology? Encourage them to apply for Science Camp @ SU.

Salisbury University hosts this free residential summer program Sunday–Saturday, June 24-30. Students are invited to explore STEM fields through lab experiments, hands-on activities, workshops, team challenges and seminars with scientists.

Instructors are SU faculty. Topics may range from rocket engineering to the chemistry of cooking. The camp also includes engaging field trips.

Made possible by funding from the National Science Foundation, Science Camp@SU is open to students who are entering 11th or 12th grade in fall 2012.

An application is available on the SU Web site at http://www.salisbury.edu/henson/stem/sciencecamp.html. The deadline is Friday, April 13. For more information, contact Dr. Matthew Bailey, program director, at 410-543-6486 or mabailey@salisbury.edu, or Kristen Edwards, STEM coordinator at kaedwards@salisbury.edu or 410-677-5368.