Monday, March 27, 2017
Registration Open for CELL Regional Day Trips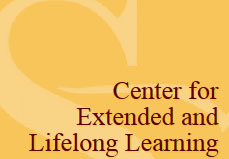 SALISBURY, MD---Registration is open for the Salisbury University Center for Extended and Lifelong Learning's (CELL's) regional day trips in May.

On Thursday, May 4, the center hosts a daylong tour of Eastern Shore Virginia, visiting historic homes and gardens, and enjoying lunch on the water in Cape Charles. Included is a guided tour of Northampton's historical Eyre Hall plantation house by H. Furlong Baldwin, whose family has lived there since the 1600s.

Additional stops include Ker Place in Onancock, built in 1799 and home to the Eastern Shore of Virginia Historical Soceity; Pear Valley, a 1740 yeoman planter's cottage in Eastville; and the Barrier Island Center in Machipongo.

The bus leaves from SU's University House on Camden Avenue at 9 a.m., returning by 5:30 p.m. Cost is $95 per person. Lunch is not included.



On Tuesday, May 9, CELL sponsors a Nanticoke River kayak trail paddle from 9:30 a.m.-4 p.m., led by Bill Nelson of SU's Environmental Studies Department. The strenuous, five-mile trail winds through the river's wetlands to the Nanticoke River Center.

The trip also includes a stop at Handsell in Dorchester County, an 18th-century building on land that served as a crossroads and trading post for early European settlers and the area's Native American tribes, including the Chicone and the Nanticoke.

Participants leave from SU's University House on Camden Avenue at 9:30 a.m., returning by 4 p.m. Cost is $50, including kayak rental and lunch. Each kayak seats two. Estimated kayak time is three hours, including some possible paddling against the current.

The center's final trip for the month takes travelers to Smith Island, MD, for the guided walking tour "An Island Out of Time" with award-winning environmental author Tom Horton of SU's Environmental Studies Department on Tuesday, May 16.

Following a ferry ride from Crisfield, participants meet Horton on the island, where they visit with local residents, learn the secret to making Smith Island cakes and discuss the island's extraordinary environment and culture.

Participants leave from the Crisfield City Dock at the end of Main Street at 9 a.m., returning by 4:30 p.m. Cost is $180, including ferry transportation, lunch and an autographed copy of Horton's book An Island Out of Time.

Advance RSVP is required for all trips. To register, or to learn about the center and its additional offerings, visit the CELL website at www.salisbury.edu/cell.

For more information call Molly Riordan at 410-543-6090 or email cell@salisbury.edu.