Friday, March 13, 2015
Registration Open for 'Books for Freedom' Conference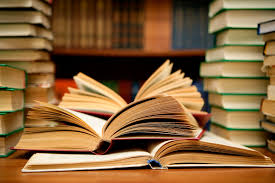 SALISBURY, MD---Registration is open for the diversity and literature conference "Books for Freedom: We Will Breathe Again" 9 a.m.-2 p.m. Saturday, April 11, in the Curriculum Resource Center of Salisbury University's Teacher Education and Technology Center, Room 226.

Held as part of SU's annual Children's and Young Adult Literature Festival, the conference provides resources for teachers, librarians and others who work with children.

Presenters include Kwame Alexander, Bryan Collier, Suzanne Gervay, Miranda Paul, Isatou Ceesay, James Roy, Sushmita Mazumdar, Dr. Teena Gorrow and Diana Hastings.

Alexander is a poet, author of 18 books and founder of two literacy organizations: Book-in-a-Day and LEAP for Ghana. He also has written for the stage and television (TLC's Hip Hop Harry). His most recent book, The Crossover, was the recipient of the 2014 Newbery Award. This year, he serves as the Bank Street College of Education's first writer-in-residence.

Gervay is one of the most acclaimed authors for youth in Australia. Her rite-of-passage book I Am Jack, focusing on school bullying, has been translated into several languages, including Vietnamese and Korean. It recently was released in the United States.

Roy is another of Australia's most prolific writers. He has published over 30 books for children and young adults. Among his recognitions are the New South Wales (NSW) Premier's Award, the Western Australia Premier's Award, and a nomination for the German Youth Literature Prize. Currently he serves as the chair of the young adult judging panel for the NSW Literary Awards.

Collier, a native of Pocomoke City, MD, is a nationally celebrated artist and illustrator currently residing in New York. In 2011, his Dave the Potter: Artist, Poet, Slave received both the Caldecott Honor (his third) and the Coretta Scott King Award (five in all). In 2014, he was the U.S. nominee for the Hans Christian Andersen Award for illustration, the most prestigious international award for children's literature.

Paul is passionate about creating stories for young readers. In addition to more than 50 short stories, she is the author of several forthcoming picture books from imprints of Lerner, Macmillan, and Random House. She also is the executive vice president of outreach for We Need Diverse Books, a grassroots organization created to address the lack of diverse, non-majority narratives in children's literature.

Ceesay, the focus of Paul's debut book, One Plastic Bag: Isatou Ceesay and the Recycling Women of the Gambia, has organized more than 80 Gambian women to crochet coin purses and other things out of strips of plastic from recycled bags. Originally started when she worked for the Peace Corps, the initiative is now coordinated through Future in Our Hands, for which Ceesay is an organizer and trainer.

Mazumdar is a greater Washington, D.C., area artist, writer and educator. She teaches art education programs for children and adults to encourage storytelling and passing on cultural heritage from one generation to the next. She is known for her intricate handmade storybooks and her work with Smithsonian Heritage programs.

Gorrow combined her passion for bald eagles and enjoyment of wildlife photography to capture the remarkable behaviors of America's national symbol during nesting season in her book Inside a Bald Eagle's Nest, winner of a 2014 Green Earth Book Award (co-authored with Craig Koppie). Also the co-author of The ABCs of Wellness for Teachers and a professor of teacher education at SU, she is a career educator.

Hastings, youth services librarian at the St. Michaels Library, has extensive experience working in a residential special needs school developing the literacy skills of students with autism, and intellectual and developmental disabilities. She is passionate about using pop-up books across the curriculum to motivate reluctant readers.

Registration for the conference is $35, $20 for SU ID holders. Advance registration includes lunch and a festival tote bag (not available for day-of registrants).

To register, visit https://webapps.salisbury.edu/clf. For more information call 410-543-6509 or visit the SU Children's and Young Adult Literature Festival website at http://faculty.salisbury.edu/~elbond/childlitfestival.html.