Tuesday, February 24, 2015
Registration Open for 16th Eastern Shore Senior Games at SU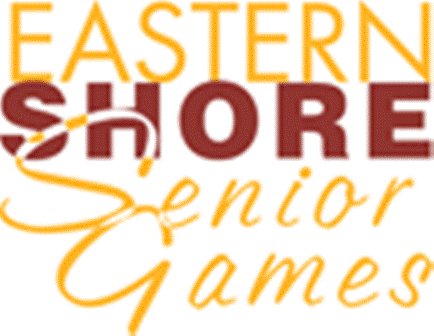 SALISBURY, MD---Registration is open for the 16th annual Eastern Shore Senior Games at Salisbury University.

The games are Friday-Saturday, May 1-2, at Maggs Physical Activities Center and athletic fields, and other locations throughout the community. Events are open to men and women ages 50 and older.

Competitions include aquatics, cycling, golf, pickleball, a 5K run, tennis, track and field, and volleyball. Participants may register online, by phone or by mail.

Cost is $30 per single sporting event, $50 for unlimited sporting events (excluding golf). Volleyball registration is $200 per team; team members do not need to register separately unless also competing in other events. Golf is a single fee of $50, which includes a cart fee and dinner. Golfers may add unlimited additional events for $30. Entries should be postmarked by Friday, March 20. Late entries will be assessed a $25 late fee.

Athletes vie for gold, silver and bronze medals in age brackets based on five-year increments, from ages 50-54 to 90-plus. Medals are awarded for all sports except the 5K walk/run and fitness assessments, for which participation ribbons are awarded.

An Athlete Recognition Social is 4-6 p.m. Friday, May 1, in the Perdue Hall Atrium to honor the participants who make the games possible and allow them to socialize. Hors d'oeuvers will be served. Free fitness testing is 9 a.m.-2 p.m. Saturday, May 2, in Maggs Room 206.

To nominate an athlete for recognition, visit the Senior Games website. All nominees must be over 55, must have participated in a previous year's event, and must be registered to participate in the 2015 Eastern Shore Senior Games.

According to the President's Council on Physical Fitness and Sports, 85 percent of seniors in the United States do not exercise as much as they should. Other seniors have made staying in shape a social affair, using events like the Senior Games to keep in touch with old friends and make new ones. In recent years, more than 400 have competed in the games.

To register or for more information, contact the coordinators at 410-677-0058 or seniorgames@salisbury.edu, visit the Eastern Shore Senior Games website at www.salisbury.edu/seniorgames, or visit the event's Facebook page, www.facebook.com/EasternShoreSeniorGames.