Wednesday, November 18, 2015
Regional Middle Schools Attend SU's First American Mathematics Competition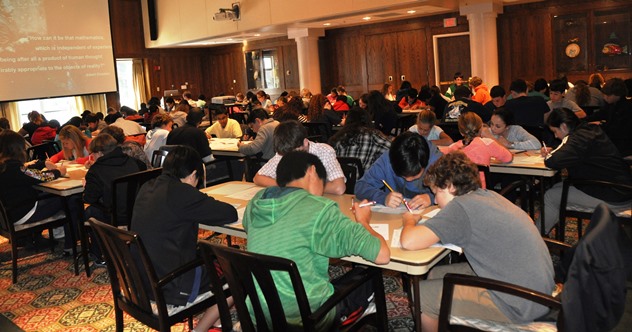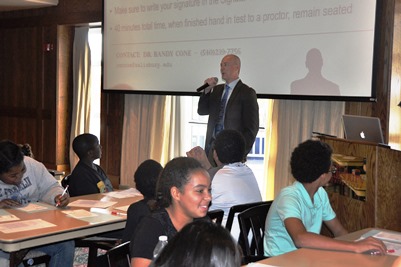 SALISBURY, MD---Some 100 middle school students from across the Eastern Shore competed in the inaugural American Mathematics Competition (AMC8) at Salisbury University.
"Are you ready?" Dr. Randall Cone, faculty in SU's Mathematics and Computer Science Department, asked the excited students before leading them in a countdown to the start of their 40-minute, 25-question, multiple-choice exam. At the end, many proudly held their completed work up in the air to be collected; the tests will be scored with others from across the nation and winners will be notified later this year.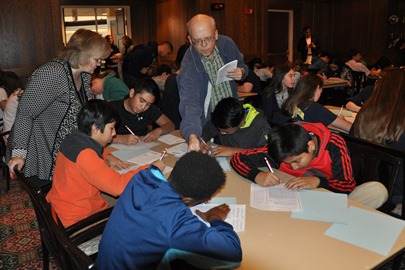 SU students and other department faculty assisted Cone is hosting the day-long event: Drs. Jennifer Bergner and Jathan Austin led a math education workshop for teachers, and Dr. Steven Hetzler gave a fun talk about math in the afternoon. The middle schoolers also ate lunch in the Commons and toured campus.
"We want to generate enthusiasm for mathematics among all students, not just those who are best at it," Cone said. "This is one of the many ways SU connects with the community."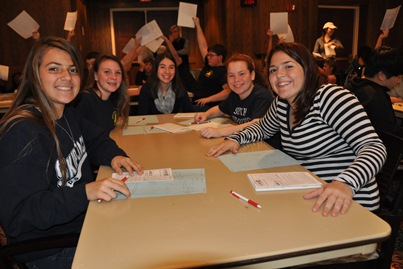 A 1998 SU graduate, Cone just returned to his Alma Mater as a faculty member this semester. He has experience launching the AMC8 at his previous campus, Virginia Military Institute. He grew the contest there to reach some 800 students from across Virginia.

The AMC8 is the "oldest and most prestigious middle school math contest" in the U.S., Cone said. SU welcomed students from Wicomico, Worcester, Somerset, Dorchester, Queen Anne's and Sussex counties for the event.

Earlier in November, SU hosted its own Eastern Shore High School Mathematics Competition for the 32nd year. Cone hopes this additional contest will help make math education accessible to even more students.

For more information call 410-543-6030 or visit the SU website at www.salisbury.edu.