Friday, June 17, 2011
Regents Approve Ongoing Test-Optional Policy at SU
SALISBURY, MD---The University System of Maryland Board of Regents has approved Salisbury University's continuation of its test-optional policy for high-achieving students. The decision follows a five-year pilot study by the campus.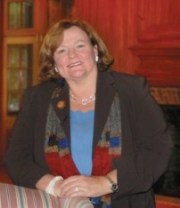 "I am grateful for the Board of Regents' support," said SU President Janet Dudley-Eshbach. "The pilot study has shown that test-optional students perform as well as their classmates and that the graduation rates of test-optional students are actually slightly higher. The program also has contributed to greater economic diversity among our incoming students, which we believe allows SU to better serve all the citizens of Maryland."
Traditionally, the best indicator for academic success at Salisbury has been strong performance in a challenging high school curriculum. Prospective students with grade point averages of 3.5 or higher will continue to have the choice of submitting SAT/ACT scores when applying.
The pilot study shows that test-optional students outperform those who submitted test scores in such areas as course completion. Based on the 2007 class, the test-optional students also graduate at a higher percentage than the others. Retention rates and grade point averages for test-optional students and their classmates are similar.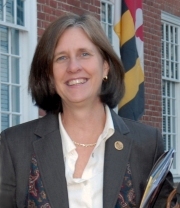 As SU expected, the program attracted highly motivated students, often with distinctive talents and abilities, and also enhanced economic diversity, said Jane Dané, dean of enrollment management.
A full report on the results of the pilot study will be shared with SU's Faculty Senate when it reconvenes this fall.
In the past, reliance on standardized tests as a determining factor in admissions resulted in the exclusion of some excellent students from consideration, Dané said. In response, SU's admissions process became more holistic, weighing such factors as scholastic achievement, special talents and skills, leadership, and community service, as well as test performance, she added.
SU's test-optional approach is part of a national trend. Other colleges with similar programs include George Mason and Christopher Newport universities (VA), Drew University (NJ), Loyola University and McDaniel College (MD), and Wake Forest University (NC). According to the National Center for Fair and Open Testing, nearly 850 four-year colleges across the U.S. do not require SAT or ACT scores from some applicants.
For more information call 410-543-6030 or visit the SU Web site at www.salisbury.edu.