Monday, December 9, 2013
Recitals Showcase PRESTO Students Tuesday, December 10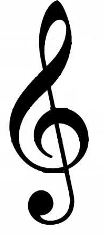 SALISBURY, MD---Students taking lessons through Salisbury University's PRESTO preparatory school of music share their talents during recitals at 5:30 and 7 p.m. Tuesday, December 10, in the Great Hall of Holloway Hall.

The students range in age from 3-17 and in ability from beginner to intermediate. They perform solo piano, violin, cello, percussion, trumpet, saxophone and voice works. Selections include Vitorrio Monti's Csárdás, Dvorák's Largo, Pietro Yon's Gesù Bambino and Boccherini's Minuet.

Students represent PRESTO instructors including Danielle Carboni, Bobbie Thamert, Martha Mancuso and Alissa Banks, as well as SU student instructors Stephanie Durham, Michael Pistorio, Meghan Rollyson and Josh Easter, among others.

Sponsored by the Department of Music, admission is free and the public is invited. For more information call 410-548-2985 or visit the PRESTO website at www.salisbury.edu/musicdept/presto.