Tuesday, March 3, 2015
Rafe Esquith is Spring Riall Lecturer at SU Tuesday, March 31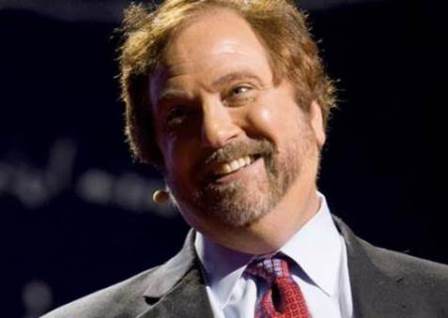 SALISBURY, MD---Newsday has hailed Rafe Esquith as "a modern-day Thoreau." The Washington Post has named him "the most interesting and influential classroom teacher in the country."

The "genius and saint," as The New York Times has called him, is the next speaker in Salisbury University's E. Pauline Riall Lecture Series in Education. His presentation is 7:30 p.m. Tuesday, March 31, in Holloway Hall Auditorium.

Esquith is the only teacher to be awarded the President's National Medal of Arts. For the past two decades, he has taught fifth graders at Los Angeles' Hobart Boulevard Elementary School in a neighborhood plagued by guns, gangs and violence. Inside his classroom, however (known locally simply as "Room 56"), things are much different. Students learn mathematics, reading and science, play Vivaldi and perform Shakespeare. Their experiences often help them score among the top 5-10 percent on standardized tests and go on to attend some of the nation's best colleges and universities.

His additional accolades include the Disney National Outstanding Teacher of the Year Award, Oprah Winfrey's $100,000 Use Your Life Award and Parents magazine's As You Grow Award. Esquith has published several books about his classroom success, including There Are No Shortcuts, Teach Like Your Hair's on Fire, Lighting Their Fires: Raising Extraordinary Children in a Mixed-Up, Muddled-Up, Shook-Up World, and Real Talk for Real Teachers: Advice for Teachers from Rookies to Veterans: "No Retreat, No Surrender!"



The E. Pauline Riall Lecture Series is named in honor of its founder, teacher and later principal at SU's Campus School from 1929-1969. Upon her death in the late 1980s, she left a bequest providing funding for the lecture series, scholarships and an award given annually to an outstanding graduating elementary or early childhood education major.

Sponsored by the Samuel W. and Marilyn C. Seidel School of Education and Professional Studies, admission is free and the public is invited. Space is limited.

For more information call 410-543-6509 or visit the Riall Lecture Series website at www.salisbury.edu/educationspecialties/riall_lecture.html.