Monday, February 22, 2016
Pietila Speaks on Racial Division in Baltimore February 29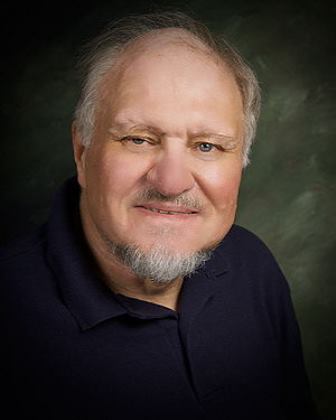 SALISBURY, MD---Antero Pietila immigrated to the United States from Finland just as the nation was navigating its way through the civil rights movement.

First in Harlem, NY, then in Baltimore, where he was a reporter for The Sun from the late 1960s through the mid-1990s, he witnessed firsthand the racial discrimination that played a role in shaping that city — and others — into what they are today. He chronicled his observations in the book Not in My Neighborhood: How Bigotry Shaped a Great American City.

Pietila speaks on his decades of investigative research into the underlying reasons for Baltimore's racial divisions as part of Salisbury University's "Interrogating Inequality: Social and Environmental Sustainability in the 21st Century" series. His presentation, "From White Marble Steps to the City of The Wire: How Freddie Gray's Baltimore Came About," is 7 p.m. Monday, February 29, in Perdue Hall Room 156.

Eugenics, racial thinking and white supremacist attitudes that tainted everything from social aspects to federal housing policies in the 20th century doomed many American cities, including Baltimore, to ghettoization, according to Pietila. His book looks at this transformation in Baltimore, from its early suburbanization in the 1880s, to the consequences of "white flight" after World War II, into the first decade of the 21st century.

"It's an all-American story," said Pietila. "It's real estate history, social history, African American History, Jewish history and Catholic history."

Chester Hartman, director of research for the Poverty and Race Research Action Council, called Not in My Neighborhood "a great, exhaustively researched account of how racial and ethnic prejudice shaped the ecology of a major U.S. city … by a seasoned, long-time local newspaperman who knows everyone, knows how to interview [and] knows how to write."

Beryl Satter, author of Family Properties: Race, Real Estate and the Exploitation of Black Urban Americana, joined Hartman and others in praising the "page-turner, chock full of riveting and shocking stories and vivid, unforgettable characters."

His presentation is sponsored by the Charles R. and Martha N. Fulton School of Liberal Arts, Samuel W. and Marilyn C. Seidel School of Education and Professional Studies, Richard A. Henson School of Science and Technology, and the Institute for Public Affairs and Civic Engagement (PACE).

Admission to Pietila's presentation is free and the public is invited. For more information call 410-677-5045 or visit the PACE website at www.salisbury.edu/pace.