Tuesday, January 30, 2007
Pianist Chris Jarrett Performs at SU Friday, February 23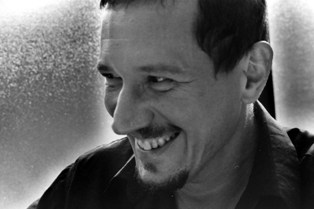 SALISBURY, MD---Salisbury University's Patricia White Wroten Piano Concert Series continues with pianist Chris Jarrett 7 p.m. Friday, February 23, in Holloway Hall Auditorium.
Born in Allentown, PA, Jarrett studied piano and music at the Oberlin Conservatory in Ohio before leaving to embark on what he now calls his "wandering years." He took a series of jobs throughout the United States and abroad, serving as a shrimp fisherman on the Gulf of Mexico, factory worker in Texas, office clerk in New York City and kitchen assistant in London. These experiences influenced some of his earliest music, written in Oldenburg, Germany, in the mid-1980s.
Since then he has performed throughout the world to sold-out audiences, combining traditions of classical piano music with features from more modern styles, such as jazz improvisation and even Frank Zappa. Last year, Journal de Franche-Comté said Jarrett's concert audiences experienced "an evening they will never forget." Tageszeitung Berlin says, "Jarrett shows how deep, warm and full a piano sounds—his 'pictures' soak you up."
In addition to his solo performances, Jarrett tours with his two music ensembles, the Chris Jarrett Trio and Four Free. In 2006 he released his ninth album, Tales of Our Time.
Jarrett's performance at SU is free and the public is invited. For more information call 410-219-2872 or visit the SU Web site at www.salisbury.edu.