Thursday, January 18, 2007
Photography Exhibit Features Chinese Art Forms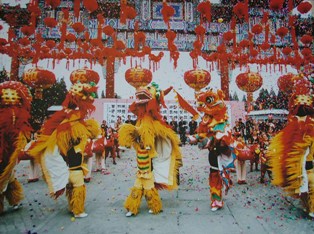 SALISBURY, MD---Salisbury University's "Artists of Asia" Spring 2007 Cultural Series continues with "The Embassy of the People's Republic of China Photographic Exhibit" January 30-March 16 in the Center for International Education, 1106 Camden Ave.
In contrast to last semester's "Photos of Contemporary Chinese Artists" exhibit, this display features both ancient and modern art forms from the country, including opera mask-making and modern sculptures of Buddhist monks.
Sponsored by the Office of Cultural Affairs, the exhibit is part of the World Artists, Inc. SU Ambassador Series. Center hours are 8 a.m.-5 p.m. Monday-Friday.
The exhibit is free and the public is invited. For more information call 410-219-2872 or visit the SU Web site at www.salisbury.edu.