Thursday, September 18, 2014
Peter and Judy Jackson Chamber Music Series Presents 'Io Vidi in Terra' Saturday, October 4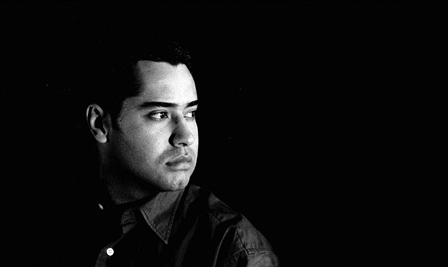 SALISBURY, MD---The Peter and Judy Jackson Chamber Music Series at Salisbury University presents "Io Vidi in Terra" 7 p.m. Saturday, October 4, in the Great Hall of Holloway Hall.

Featuring internationally renowned countertenor José Lemos, Jory Vinikour and Deborah Fox, the performance focuses on Italian music of the 17th century. The concert includes selections by Ferrari, Monteverdi and Merula, Strozzi, among others.



Lemos, in his third performance in the series, has received critical acclaim at venues throughout North America and Europe, including Carnegie Hall, London's Barbican Hall and Paris' Thèatre de Champs Elysèe. His recorded works include a production of Lully's Psyche, which was released on the German label CPO and nominated for a 2009 Grammy Award. The Boston Globe has lauded him as singing "with a big, colorful, sexy tone and almost recklessly brilliant coloratura."

Harpsichordist Vinikour studied music in Paris on a Fulbright scholarship. A concerto soloist with a repertoire ranging from Bach to Poulenc to Nyman, he has performed with ensembles worldwide, including the Moscow Chamber Orchestra, Royal Scottish National Orchestra and Philharmonic of Radio France. His awards include first prize in the International Harpsichord Competitions of Warsaw and the Prague Spring Festival.

Fox plays the theorbo (an Italian string instrument), Baroque guitar and lute. The founder of Pegasus Early Music in Rochester, NY, she is also artistic director of NYS Baroque in Ithaca and Syracuse. She has performed at festivals and with ensembles including the Carmel Bach Festival, Glimmerglass Opera and Spoleto Festival. She also has worked with the Pinchgut Opera in Sydney, Australia.

In connection with the concert, University Dining Services hosts a "Feasting with the Medici: Foods of the Italian Renaissance" dinner from 4:30-7:30 p.m. as part of its International Dinner Series.

The menu includes turkey with sweet orange sauce, roast pork loin with red wine, Renaissance lasagna, red wine risotto, Italian spinach, sautéed mushrooms with spices, cannoli, raspberry amaretto ricotta cake and Renaissance punch. Cost is $12, $7.28 for children 5 and under.

Sponsored by the Cultural Affairs Office, admission to the concert is free, and the public is invited. For more information call 410-543-6271 or visit the SU website at www.salisbury.edu.