Friday, November 11, 2016
Performance by Slovenian Folk Rock Musician Vlado Kreslin at SU Tuesday, November 29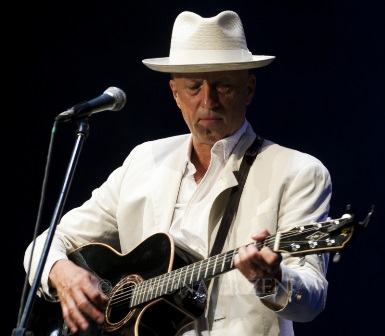 SALISBURY, MD---Slovenian musician Vlado Kreslin brings his folk rock repertoire to the Great Hall of Salisbury University's Holloway Hall 7 p.m. Tuesday, November 29.

One of Slovenia's best known singer-songwriters, Kreslin began his musical career as a student in the 1970s, rising to fame as the lead singer of the rock band Martin Krpan. He later continued performing a mixture of folk and rock with groups including Beltinška Banda and Mali Bogovi.

Known as an ethno-revivalist for his modernization of Slovenian folk songs, he has performed with groups including R.E.M. and twice opened for Bob Dylan.

Several of his songs and poems have been the basis for books and movies, including Namesto koga ro?a cveti (Instead, When a Flower Blooms, novelized by author Feri Laišcek) and Halgato (in which he also acted). In 2009, Yale University honored him with its prestigious Quincey Porter Fellowship.

Sponsored by the Cultural Affairs Office and World Artists Experiences, Inc., admission is free and the public is invited. For more information call 410-543-6271 or visit the SU website at www.salisbury.edu.