Thursday, August 14, 2014
Perdue School Faculty Publish Study on Cultural Differences and Employee Management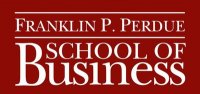 SALISBURY, MD---Do cultural differences have a large bearing on the most effective employee management strategies?

That is the question Drs. Richard Hoffman and Frank Shipper of Salisbury University's Franklin P. Perdue School of Business, and their colleagues, asked in a recent study published in the International Journal of Organizational Analysis.

The study, "A Cross-Cultural Study of Managerial Skills and Effectiveness: New Insights or Back to Basics?" was authored by Hoffman and Shipper, both professors of management at SU, along with the late Dr. Jeanette Davy, professor emerita of Wright State University's Raj Soin College of Business, and Dr. Denise Rotondo, new dean of SUNY Geneseo's School of Business (formerly of SU).

Assessing three different skill sets using data from over 7,600 managers in five countries — Ireland, Israel, Malaysia, the Philippines and the United States — from a company that practices shared ownership, the researchers found few cross-cultural differences in effectiveness.

Interactive skills (how managers interact with employees) largely had a greater positive impact on employee attitudes than initiating (decision making) skills in all five countries, the study found. Conversely, pressuring skills (a drive for conformity, for example) generally had a negative impact on employee attitudes.

"Managers are being challenged to manage effectively in different cultures as multinationals become a major, if not dominant, form of business," the study said. "The results support the cross-cultural validity of the model of managerial skills effectiveness."

Daniel Booth, founder and former CEO of the Booth Company of Boulder, CO, said, "This research is going to be met with resistance from the management training industry groups that promote the teaching of culture-adaptive approaches rather than solid initiating and interactive skills." He went on to say that, "This study counters the argument for applying high pressure because it is 'traditional' in high power distance cultures (such as those found in Asia)."

The study is just one of many published by SU's management and marketing faculty in recent years. Others have been referenced by national media, including MSNBC and The Wall Street Journal, and included in national and international textbooks.

For more information call 410-543-6030 or visit the SU website at www.salisbury.edu.