Monday, February 18, 2013
Perdue School Expands Entrepreneurship Competition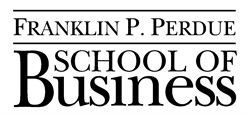 SALISBURY, MD---Have an idea to create a new business or transform an existing one? Want to win a share of $20,000 in cash prizes up for grabs?

Salisbury University students across all majors are invited to learn more about the Franklin P. Perdue School of Business' expanded Entrepreneurship Competitions during an information session 3:30 p.m. Tuesday, February 19, in Perdue Hall Room 358.

Details about the three-part competition will be shared. It includes a new Invest in My Idea poster competition that allows all participants to visually share their business ideas for awards and prizes.

Fifteen winners move on to the Gull Cage. In this "shark tank" competition, the selected students will deliver short verbal pitches to judges about their ventures. Prizes include $4,000 for first place; $3,000 for second; $2,000 for third; and $1,000 for fourth.

These top four finalists move on to the annual Bernstein Achievement Award for Excellence. Vying for a grand prize of $10,000, they will give presentations and answer questions about their full business plans.

The competitions are Friday, April 19. Interested students should attend the information session and may also consider registering for a free Business Plan Basics Seminar: http://marylandcapital.org/trainings.


To enter, students must submit a proposal to PSBCompetitions@salisbury.edu by Friday, March 15, at midnight. Final business plans are due Monday, April 1.

For more information, including proposal forms, guidelines and requirements, visit www.salisbury.edu/perdue/EntrepreneurshipCompetitions, or contact William Burke, competition director, at 410-677-5386 or wpburke@salisbury.edu.