Monday, May 7, 2012
PRESTO Students Share Talents During Recital Tuesday, May 15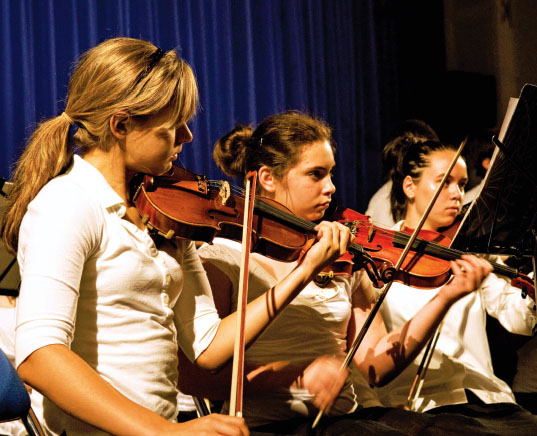 SALISBURY, MD---Students taking lessons through Salisbury University's PRESTO preparatory school of music share their talents during a recital 7 p.m. Tuesday, May 15, in the Great Hall of Holloway Hall.
The students range in age from 6-14 and in ability from beginner to intermediate. They perform on violin and piano.
Performers include Eleanor Long, Maddie Meredith, Liam Hogan, Christopher Todorov and Elizabeth Todorov. Their repertoire is as diverse as "Baa, Baa, Black Sheep" and "I'm a Little Teapot" for beginners to J.S. Bach's "Prelude in C Major" from Well-Tempered Klavier, Book 1, and Beethoven's "Sonatina in G Major, first movement, for intermediate players. SU intern Amanda Libby is featured on G.P. Telemann's "Fantasie in D Major" for solo violin.
PRESTO instructors include Bobby Thamert, Amanda Libby, Jackie Lew, Timea Bodi and Camelia Lasley.
Sponsored by the Department of Music, admission is free and the public is invited. For more information call 410-543-6385 or visit the SU Web site at www.salisbury.edu.
For more information about classes held through the PRESTO program, visit www.salisbury.edu/musicdept/presto.