Monday, November 20, 2017
PRESTO Students Perform in Recitals December 12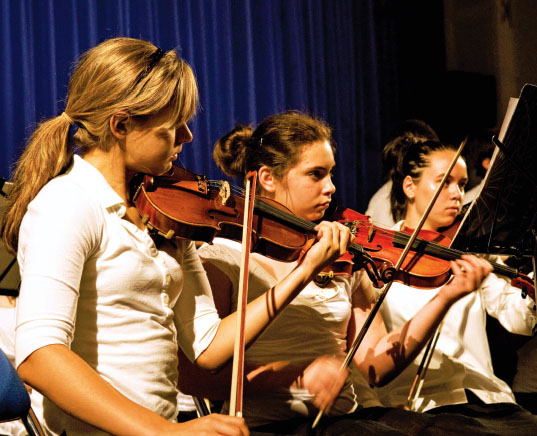 SALISBURY, MD---Students taking lessons through Salisbury University's PRESTO performing arts outreach program share their talents during recitals at 5 and 7 p.m. Tuesday, December 12, in the Great Hall of Holloway Hall.

The students range in age from 5 to adult and in ability from beginner to advanced. They perform piano, violin, viola, cello, percussion, guitar and voice works. Selections include "Preludium and Allegro" by Fritz Kreisler; "The Russian Sailor Dance," a Russian folk song; "Party Song" by Crystal Bowman; "The Spanish Guitar" by Francesco Molino; "Colorful Sunset" by N. Faber; and "Melody of Rains" by Vladimir Korovitsyn; among others.

Students represent PRESTO instructors including Bobbie Thamert, Karen Niedfeldt, Hunter Lupro, Dr. Sachi Murasugi, Mary-Tyler Upshaw, Jeffrey Todd, Desiree Borges, Maggie Jones, Luba Paskova, Dr. Nan Richerson, Sungryung Kim, Alex Vennos, Tim Shepherd, McCabe Dignam, Dr. Linda Cockey, Becca Doughty, Eric Shuster and R.J. Duvea.

Sponsored by the SU Center for Extended and Lifelong Learning, admission to the recitals is free and the public is invited. For more information call 410-548-2985 or visit the PRESTO website at www.salisbury.edu/cell/kids.html#presto.