Wednesday, June 27, 2012
Nursing Students Win Robert Wood Johnson Foundation Contest
SALISBURY, MD---Lateaseetta Kiggins was inspired to work in healthcare by her mother, a single parent, who also earned a nursing degree. Ginger Bemis-Wille decided to pursue nursing to help others alongside her husband, who serves in the Army National Guard.
Both recent graduates of Salisbury University earned $10,000 Robert Wood Johnson Foundation New Careers in Nursing Scholarships. They also are winners of the foundation's national "I Believe This About Nursing" essay contest for scholarship recipients.
"I look forward to becoming the best nurse I can," said Kiggins, a 2012 winner who successfully completed SU's accelerated second-degree nursing program. Bemis-Wille, another recent winner, believes: "Nursing is a privilege granted to individuals who can take on the responsibilities of not only being able to provide care to individuals in hospitals or medical centers, but to take their skills out into the community, nation and world."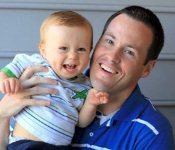 Nursing major Kevin Harrison also won the contest earlier in the academic year after sharing his son's diagnosis with Hirschsprung's disease. Describing the nurses who helped his family and inspired his career, he wrote: "They did not do it for glory. They were simply doing what nurses do."

The foundation features all of the essays on its Web site: www.newcareersinnursing.org/scholars/essay-contest/winners.

.: Related Sites :.

.: Related News :.

With its New Careers in Nursing scholarships, the Robert Wood Johnson Foundation hopes to alleviate the national nursing shortage by enabling hundreds of students to launch their nursing careers through accelerated education not otherwise possible without financial assistance. SU has received funding to award 24 of the scholarships since 2009, helping students from groups underrepresented in nursing.

For more information call 410-543-6030 or visit the SU Web site at www.salisbury.edu.