Tuesday, June 28, 2011
Nursing Faculty Development Program Earns MHEC Grant
SALISBURY, MD---A new program to develop quality adjunct nursing faculty for area campuses, with an emphasis on recruiting multiethnic and multicultural faculty, has been awarded $376,498 from the Maryland Higher Education Commission (MHEC).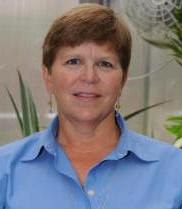 "We hope practicing nurses will be motivated to consider teaching as a lifelong endeavor and pursue advanced degrees," said Dr. Karen Olmstead, dean of Salisbury University's Richard A. Henson School of Science and Technology.
The Salisbury University Department of Nursing, in partnership with Chesapeake and Sojourner-Douglass colleges, will create the Eastern Shore Faculty Academy and Mentorship Initiative. The grant is funded through MHEC's Nurse Support Program (NSP-2).
Expected to start in late fall 2011, the Academy will be taught twice per year by faculty teams from partner schools. It will blend online learning with face-to-face sessions, simulated clinical teaching at SU's new medical simulation center, and mentoring workshops to support participants' first part-time teaching assignments.
Graduates will teach at least one clinical section per year for one of the partner schools. Initially, they will earn continuing education units, and ultimately, the goal is to award graduate credit to encourage further education.
"Having newly trained part-time clinical faculty available to teach for the partner Eastern Shore campuses will allow for expanded enrollments in our nursing programs in the future," Olmstead added.
Current faculty involved with the project include Drs. Tina Brown, Katherine Hinderer, Judith Jarosinski, Brenda Mister and Lisa Seldomridge from Salisbury University; Dr. Judith Stetson and Robin Seal-Whitlock of Chesapeake College; and Dr. Maija Anderson, Nancy Henry and Keisha Holden-White from Sojourner-Douglass College.
Funded through the Health Services Cost Review Commission, MHEC's NSP-2 helps address the statewide shortage of registered nurses and nursing faculty.
For details about registration, e-mail laseldomridge@salsibury.edu. For more information about the grant, call 410-543-6030 or visit the SU Web site at www.salisbury.edu.