Friday, September 28, 2007
New Orleans Author is Riall Lecturer October 17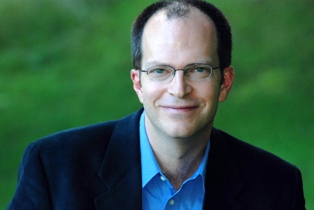 SALISBURY, MD---When their homes were destroyed, the children of one district banded together under the guidance of a single teacher to form a makeshift school in a nearby sugarcane field. There, they learned lessons not only in reading and math, but in friendship and how to survive during adverse times.
Sound like a story from Vietnam in the 1960s? Try the United States in 2005.
In the aftermath of Hurricane Katrina, journalist Michael Tisserand and other parents persuaded teacher Paul Reynaud to hold class in an open-air sugarcane field in the evacuee town of New Iberia, LA, until schools reopened in New Orleans. Tisserand chronicled the experience in the book Sugarcane Academy: How a New Orleans Teacher and His Storm-Struck Students Created a School to Remember.
On Wednesday, October 17, Tisserand shares his first-hand account of that courageous effort as Salisbury University's fall speaker in the E. Pauline Riall Lecture Series. He speaks on "Katrina's Children: Seeing an American Tragedy Through Young Eyes" 7:30 p.m. in Holloway Hall Auditorium.
A book signing and reception follows in the Social Room. He returns for a second, more informal lecture and question-and-answer session 9:30-10:30 a.m. Thursday, October 18, in the Great Hall of Holloway Hall.
The Times-Picayne of New Orleans says Tisserand's book is "heartwarming … as inspiring as it is moving." The Oregonian calls it "an Oprah-worthy story sure to resonate with young urban parents." "Every so often a remarkable tale of human resiliency comes our way," said Dr. M.D. Levine, author of A Mind at Time. "Sugarcane Academy is a story that needed to be told."
Tisserand is also the author of The Kingdom of Zydeco, which won the ASCAP Deems Taylor Award for music writing. During Hurricane Katrina, he served as editor of Gambit Weekly, the alternative newsweekly of New Orleans. Displaced by the storm, he currently resides in Illinois.
A portion of the proceeds from his appearances at SU benefit the Children's Bureau of New Orleans, a non-profit organization providing post-Katrina therapy and crisis counseling to children affected by the hurricane.
The series is named in honor of its founder, E. Pauline Riall, long-time principal and teacher at SU's Campus School. The series' purpose is to bring to the University and community outstanding national lecturers in the field of education.
Sponsored by the Samuel W. and Marilyn C. Seidel School of Education and Professional Studies, Tisserand's lectures are free and the public is invited. For more information call 410-543-6030 or visit the SU Web site at www.salisbury.edu.