Monday, October 2, 2017
Native American Heritage Celebration Continues Through November 30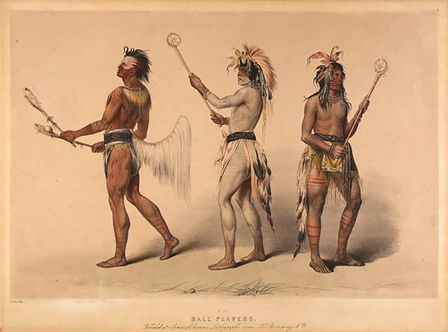 SALISBURY, MD---Salisbury University holds its sixth annual Native American Heritage Month celebration this November.

Events begin 4 p.m. Friday, November 3, with the research presentation "Indigenous Rights and Issues in the Digital Age" with students in Dr. Céline Carayon's Native American history class in the Patricia R. Guerrieri Academic Commons Assembly Hall. They discuss the history and current issues of six American Indian nations and offer solutions for the future.

SU alumnus Jim Barnes, a member of the Mohawk tribe and lacrosse coach at Salmon River Central School in Fort Covington, NY, discusses "The Most American Game of All? Lacrosse and Its Native American Roots" 6 p.m. Friday, November 17, in Conway Hall Room 153. (Please note: This time has been updated from earlier publicity for this talk.)

Barnes, assistant coach of the Iroquois Nationals under-19 team at the 2003 World Lacrosse Games and men's team at the 2006 games, speaks on the spiritual, cultural and historical roots and meanings of lacrosse for American Indian peoples.

Events continue with "A Celebration of Native American Heritage" at SU's Ward Museum of Wildfowl Art 10 a.m.-4 p.m. Saturday, November 18. Family-friendly activities include crafts, storytelling and demonstrations.

SU's celebration concludes with keynote speaker Mark Hirsch, historian with the Smithsonian National Museum of the American Indian, on Thursday, November 30.

His presentation, "Doing Public History at the National Museum of the American Indian," is 6:30 p.m. in Fulton Hall Room 111. Hirsh discusses the challenges and rewards of public history in Washington, D.C., for indigenous societies and cultures.

Sponsored by the Fulton Public Humanities Program, admission is free and the public is invited. For more information call 410-677-4601 or visit the SU website at www.salisbury.edu.