Thursday, March 26, 2015
Nabb Research Center Presents 'Cluck, Pluck and Luck' Documentary April 23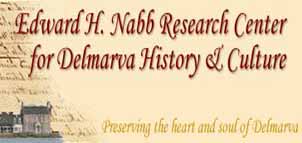 SALISBURY, MD---The growth and success of the Delmarva Peninsula's poultry businesses were not driven by captains of industry, but by often anonymous farmers and immigrant businessmen.
The hour-long documentary Cluck, Pluck and Luck tells improbable early history of this industry from 1923 to 1970. Salisbury University's Edward H. Nabb Research Center for Delmarva History and Culture premieres the film 7 p.m. Thursday, April 23, in the Wicomico Room of the Guerrieri University Center.
Producer Michael Oates said the documentary gives insight into how the industry began by luck by a group of relatively unknown farmers. The film follows the process of the industry with glimpses into chicken festivals, beauty queens and technological changes, like the creation of the DuPont Highway in 1924.
"I know folks on Delmarva will be interested, but I expect even those unfamiliar with the story will find it interesting," Oates said.
Produced by Delmarva Poultry Industry, Inc., in connection with the Bekana Center for Media and Education, Inc., and 302 Stories, Inc., the documentary was funded in part by the Delaware Humanities Forum.
For more information call 410-543-6312 or visit the Nabb Research Center website at http://nabbhistory.salisbury.edu.