Friday, October 17, 2008
Nabb Research Center Exhibits Visual History of SU October 18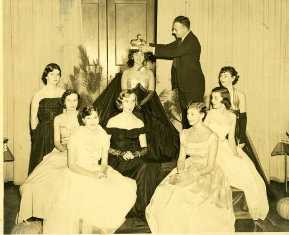 SALISBURY, MD---Salisbury University's Edward H. Nabb Research Center for Delmarva History and Culture celebrates Homecoming with a one-day exhibit featuring the visual history of SU on Saturday, October 18.
Featuring images from the center's and University's archives, this special exhibit is a part of a larger "Voice of the Artifact" exhibit, which is at the Nabb Research Center through November.
The exhibit is open before, during and after Saturday's Homecoming football game, scheduled 1 p.m. against Lake Erie College at Sea Gull Stadium. The center is located in the East Campus Complex at Wayne and Power streets, across from the stadium.
Admission is free and the public is invited. For more information call 410-543-6312 or visit the Nabb Research Center Web site at http://nabbhistory.salisbury.edu.