Thursday, October 16, 2014
Nabb, Chipman Centers Host Maryland Emancipation Day Celebration Saturday, November 1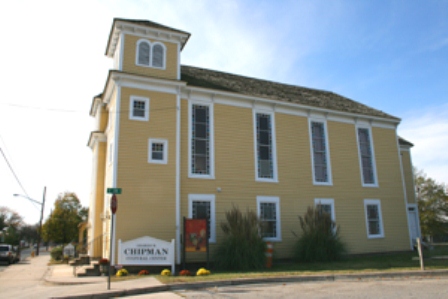 SALISBURY, MD---As the Civil War raged on, slaves in Maryland were freed on November 1, 1864, under the new Maryland Constitution abolishing slavery in the state.



Salisbury University's Edward H. Nabb Research Center for Delmarva History and Culture and the Charles H. Chipman Cultural Center commemorate the 150th anniversary of that historic date during a Maryland Emancipation Day celebration 7 p.m. Saturday, November 1, at the Chipman Center, 323 Broad St., Salisbury.

The Society for the Preservation of African-American Arts Singers is featured. Founded by Barry O. Foreman with the goal of exposing and reviving the slave songs and Negro spirituals that helped shape African-American culture, the group has performed throughout Maryland at historical venues including Baltimore's Fort McHenry.

The celebration also includes a brief introduction to the historic John Wesley Methodist Episcopal Church (in which the Chipman Center is housed) by Chipman board of directors member Shanie Shields and telling of folk tales by SU Archivist Simone Myree-Rofe.

Admission is free and the public is invited. For more information call 410-543-6312 or visit the Nabb Research Center website at http://nabbresearch.salisbury.edu.