Monday, January 8, 2018
Nabb Center Hosts 'Modern Quilts of the Eastern Shore' Exhibit January 29-May 31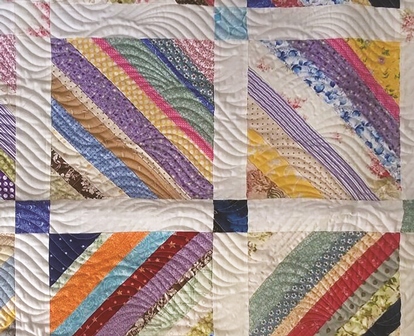 SALISBURY, MD---For generations, quilts have been synonymous with warmth, comfort and the feeling of home.

At Salisbury University's Edward H. Nabb Research Center for Delmarva History and Culture, every quilt has a story to tell.

The center hosts the exhibit "For the Love of Quilting: Modern Quilts of the Eastern Shore," featuring quilts made by local guilds and church groups, January 29-May 31 at its G. Ray Thompson Gallery in the Patricia R. Guerrieri Academic Commons.

The display follows last semester's exhibit, "Piecing It All Together: Quilts of the Eastern Shore," which featured historical quilts from the center's collection.

Quilts in the new exhibit display a range of techniques patterns and purpose. Some were created as works of art, others made from collected scraps and sewn for families in need.

Gallery hours are 10 a.m.-4 p.m. Monday-Friday. Admission is free and the public is invited. For more information call 410-543-6312 or visit the Nabb Center website at www.salisbury.edu/nabb.