Thursday, April 10, 2014
Nabb Center Hosts 'Evening in Old Lewestown' Apr. 26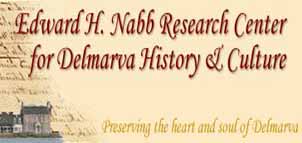 SALISBURY, MD---The board of directors for the Edward H. Nabb Research Center for Delmarva History and Culture invites the community to spend an "Evening in Old Lewestown" during the center's annual fundraiser.

The event is scheduled 4-7 p.m. Saturday, April 26, at the Lewes Historical Society Complex, 110 Shipcarpenter St., Lewes, DE.

The complex is comprised of nine buildings, dating from the mid-1600s to the late 1800s. Of note are a one-room schoolhouse, country store, doctor's office and lifesaving station boathouse, all from the 19th century, as well as an 18th-century blacksmith shop.

Other highlights include the Cannonball House, struck by a cannonball during the War of 1812, which holds the society's maritime collection, and the 1665 Ryves Holt House, the oldest home still standing in Delaware.

Admission is $75 per person, and includes food, drinks, music and a silent auction. Online registration is available until Thursday, April 17. Proceeds benefit the center's conservation efforts and collections, which date from the Colonial era to the 20th century.

To register visit the Nabb Research Center website at http://nabbhistory.salisbury.edu. For more information call 410-543-6312.